L'enfant, le libraire et le roi, by Thierry Maricourt and François Place
In the hope that the long freeze of the pandemic is over, this short and beautifully crafted text arrives on the children's shelves as a literary homage to the vital world of the bookstore and to the equally important world of young readers.
This short story is illustrated by a few tiny drawings in the margins and a vignette on the cover, as stylistic exercise. It is about a young reader who can't afford the four volumes of the series he discovers at his bookstore. And there's also the king of the frozen lake, character from the series, who weaves his story into the exchange between the bookseller and the child. They form a bond based on the joy of books and booksellers' devouring activities. . . and those of book devourers.
A little slice of literature that whets the appetite for reading.
28 pages text, 11 x 18 cm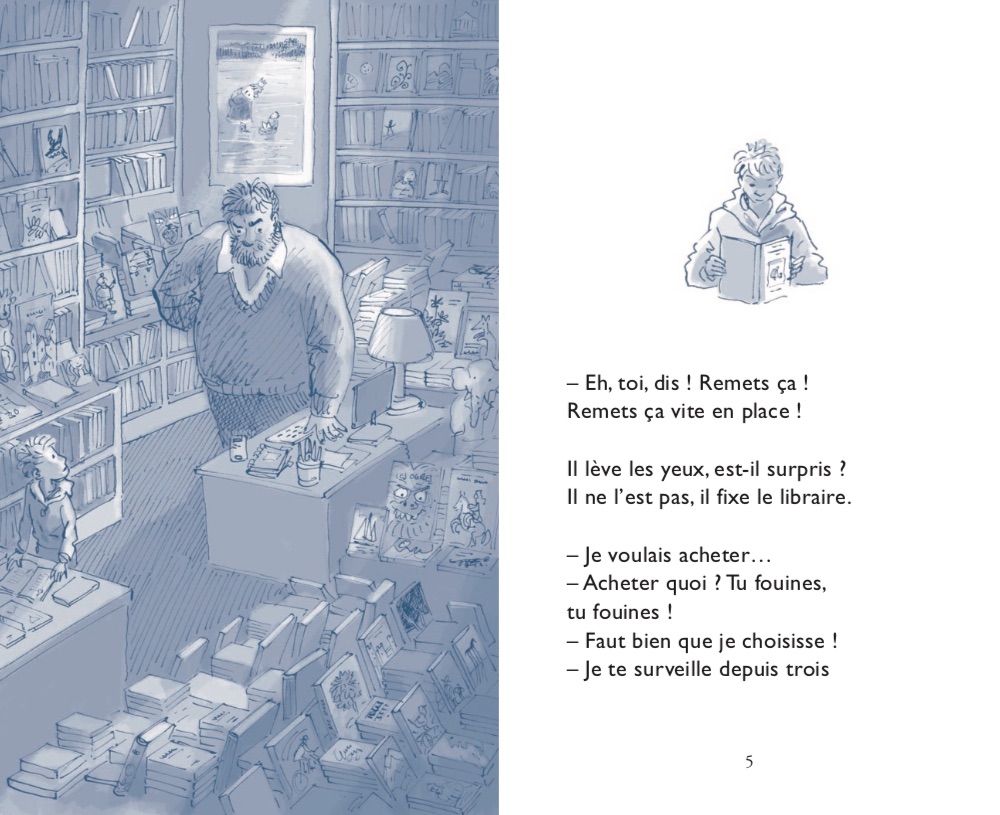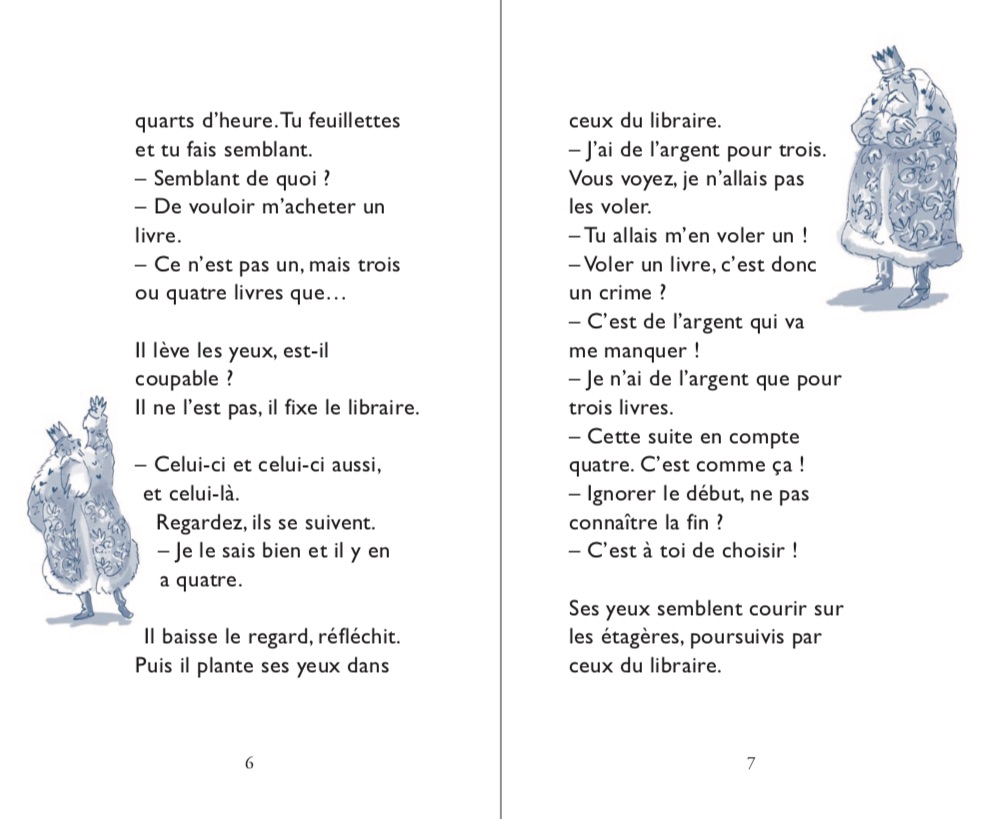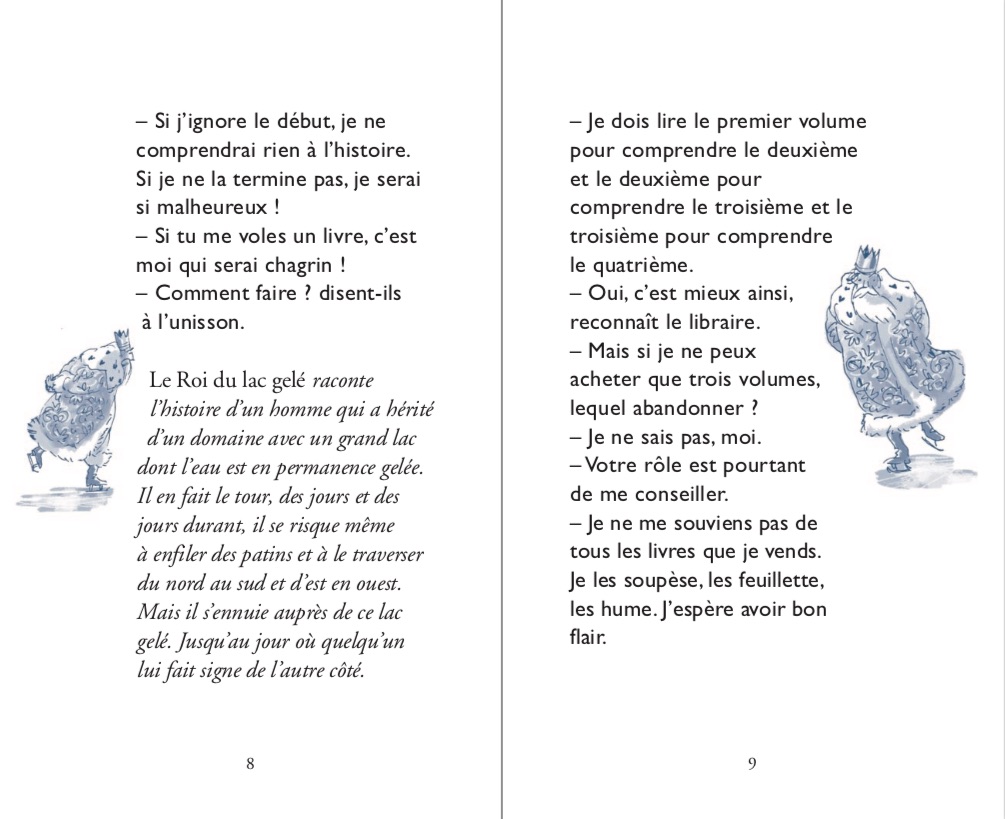 ADD BOOK TO MY SELECTION