L'ABC du Marin, by Virginie Morgand
A breath of fresh air!
Is it possible to add yet another alphabet book to a genre that has been revisited so many times? Virginie Morgand has chosen a sea voyage. From A for Anchor to be raised, B for Buoy we see disappearing in the distance, and C for the Crew on whom we can count, D for Dolphins and E for Ensign, she humorously presents this maritime theme, embarking little ones on a real adventure.
The drawings by Virginie Morgand successfully combine 60's inspiration and the intensity of animated cinema, bringing the pictures to life page after page.
16 x 24 cm, 32 pages, hardback
Rights sold: English (World, USA excluded)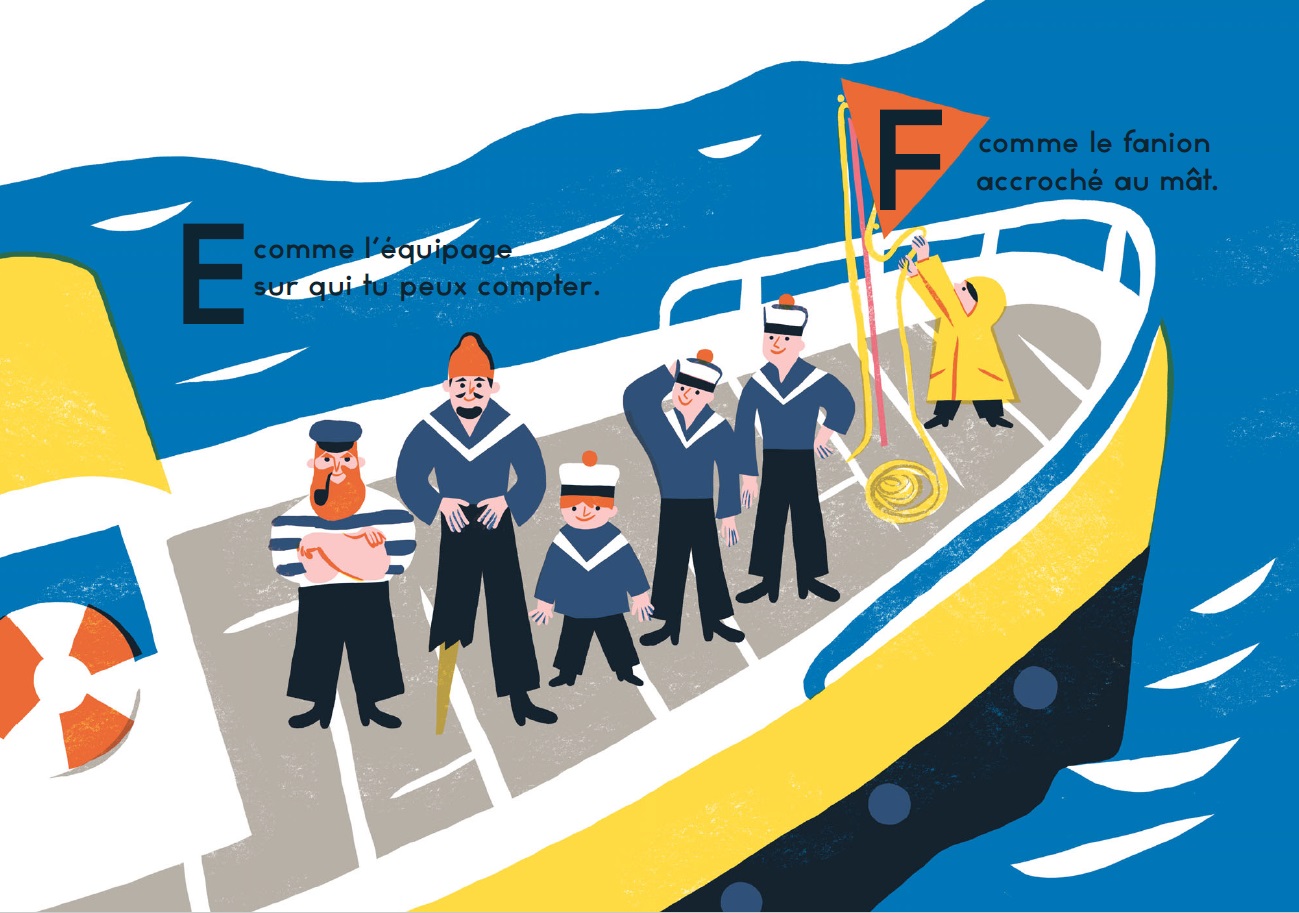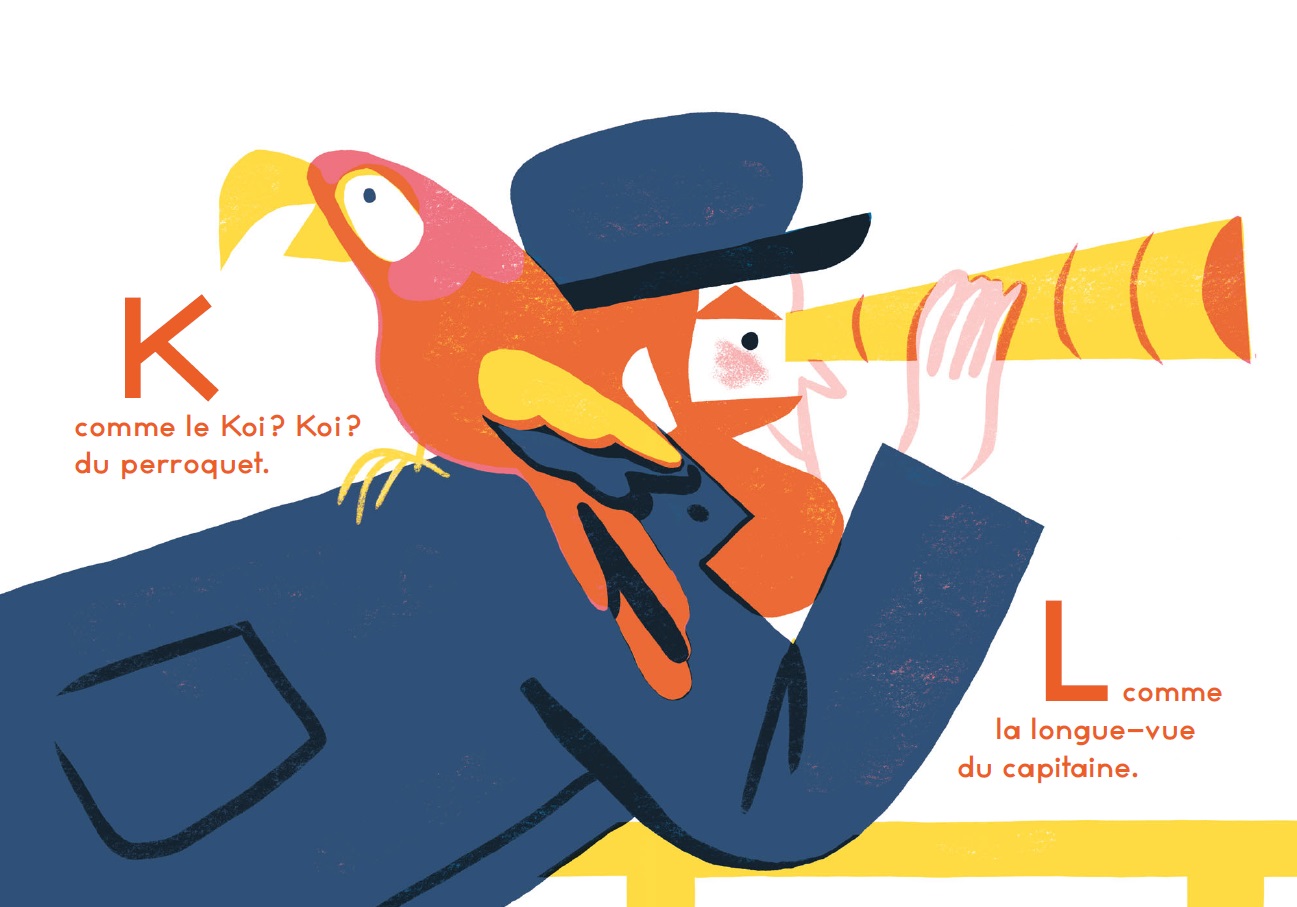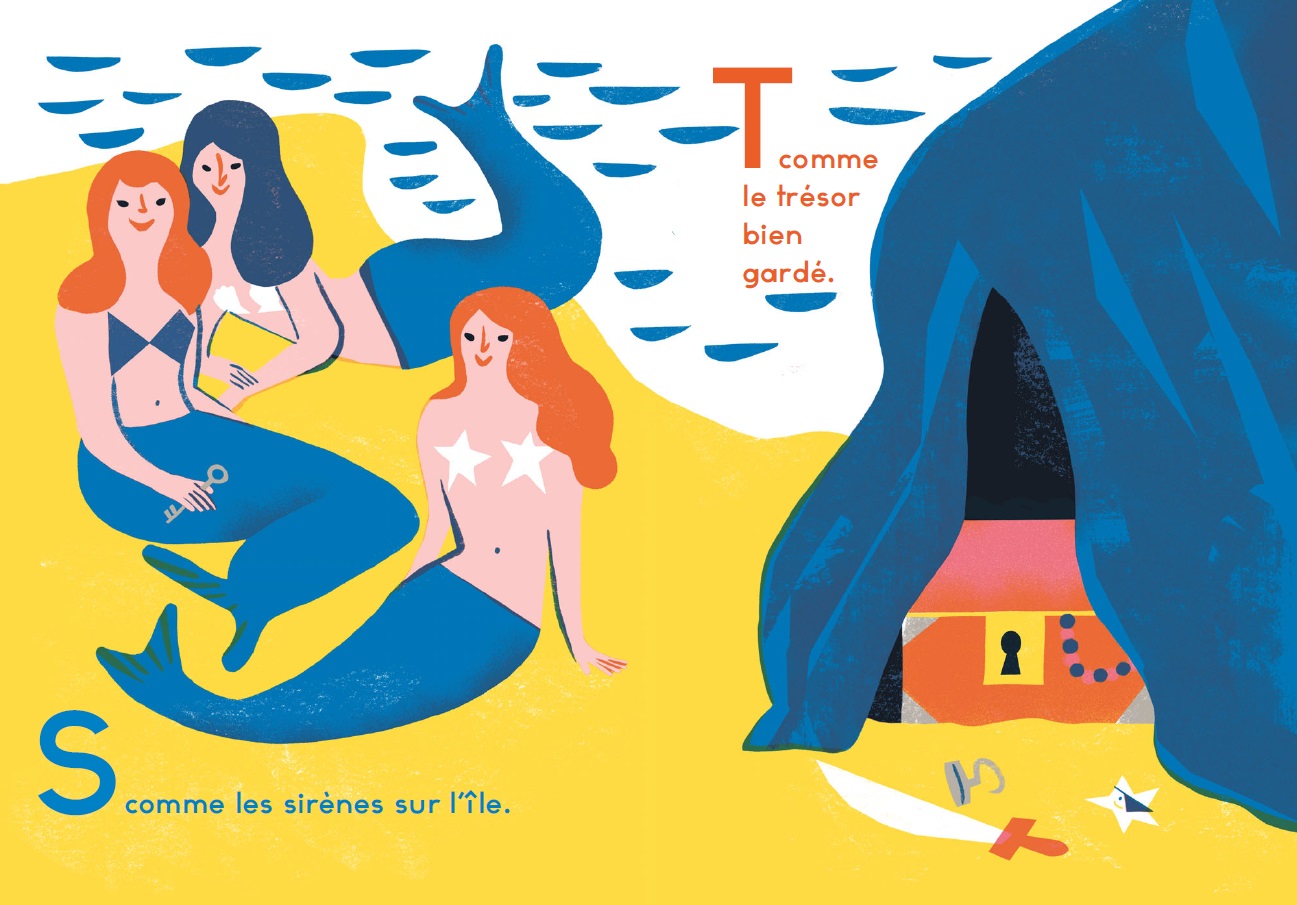 ADD BOOK TO MY SELECTION