Histoires surnaturelles, by Gregory Roeder, photographs by Stéphane Hette
20 mind-boggling stories of partnerships, trickery and rivalries between insects and plants, illustrated by stunning photographs.
From the insect that uses an aquatic plant as an aqualung to live underwater to the parasitic fungus that convinces its plant host to make fake flowers to confuse pollinators, or the beetle that feeds on poison to make itself indigestible, this illustrated book features 20 fascinating stories of extraordinary tactics used by plants and insects to ensure their survival. Gregory Roeder, professor and PhD in chemical ecology, is a modern-day explorer whose research pushes the boundaries of science. He and his team publish in the leading scientific journals including Science and Nature. In this thrilling narrative, illustrated by Stéphane Hette's sumptuous photos, the author shares cutting-edge scientific information. You'll never see spiders, flowers or butterflies in the same way again!
Hardcover photography book, 23 x 27.8 cm, 144 pages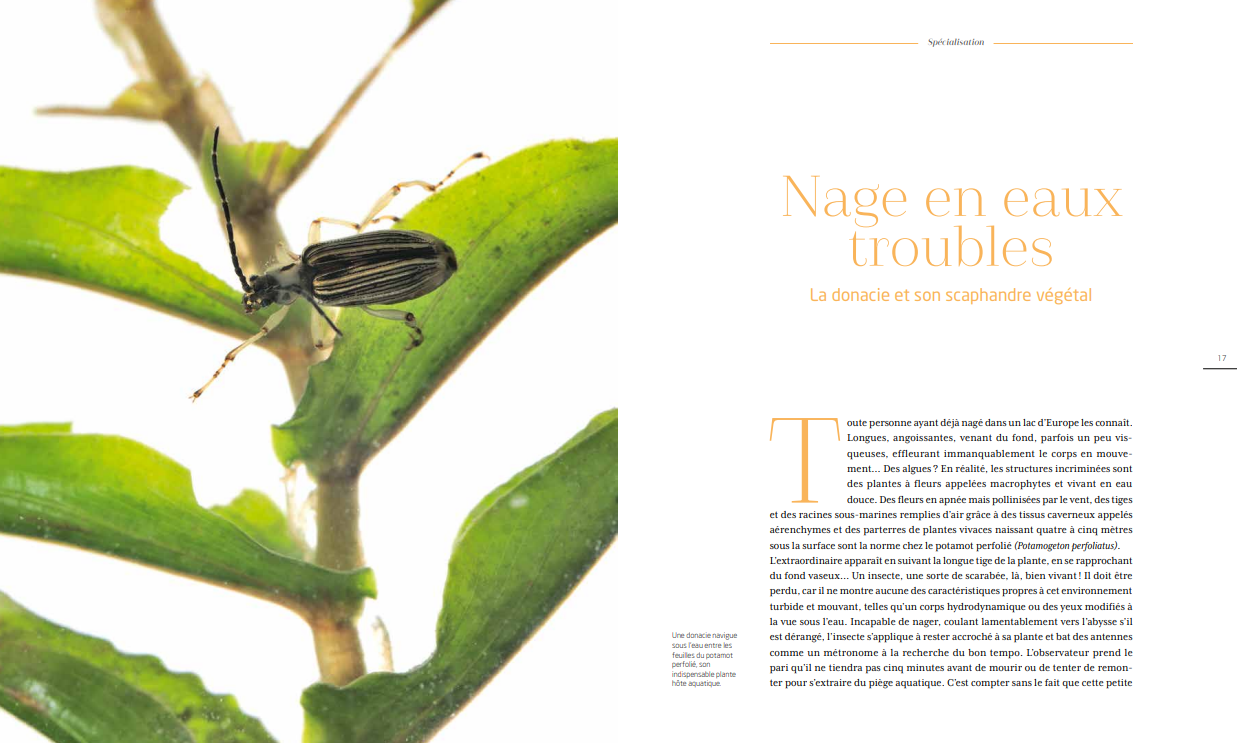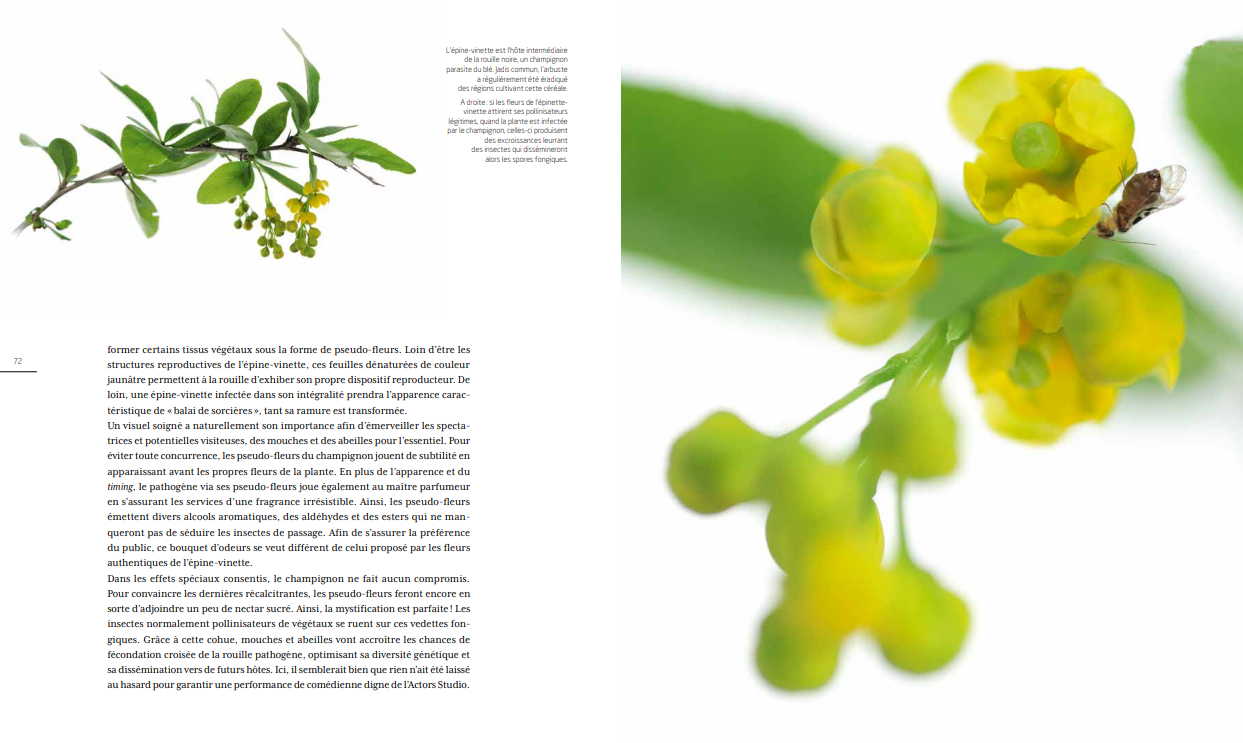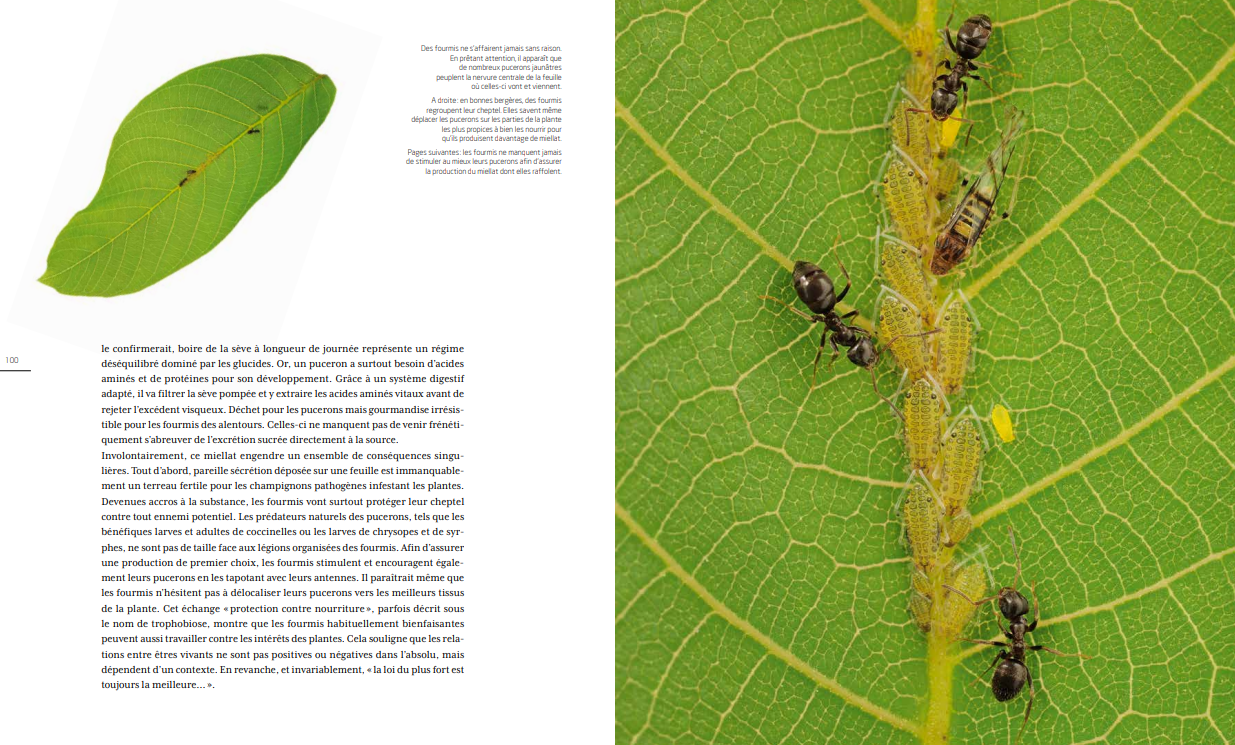 ADD BOOK TO MY SELECTION