La petite princesse de Saint-Ex, by Pef
A Prince, a master in writing as well as flying, a plane fallen from the sky, an old lady who remembers an unforgettable event from her childhood: that's the story Pef chose to tell us, as a great plane expert and admirer of Saint-Exupéry. This true story echoes prophetically the so famous The Little Prince, book that Saint-Exupéry wrote and illustrated. Pef delivers a tender contemporary and feminized version of the timeless encounter between a child and an aviator.
A two-page document section with photographs at the end of the book.
Hardcover Picture Book, 40 pages, 22,5 x 29,5 cm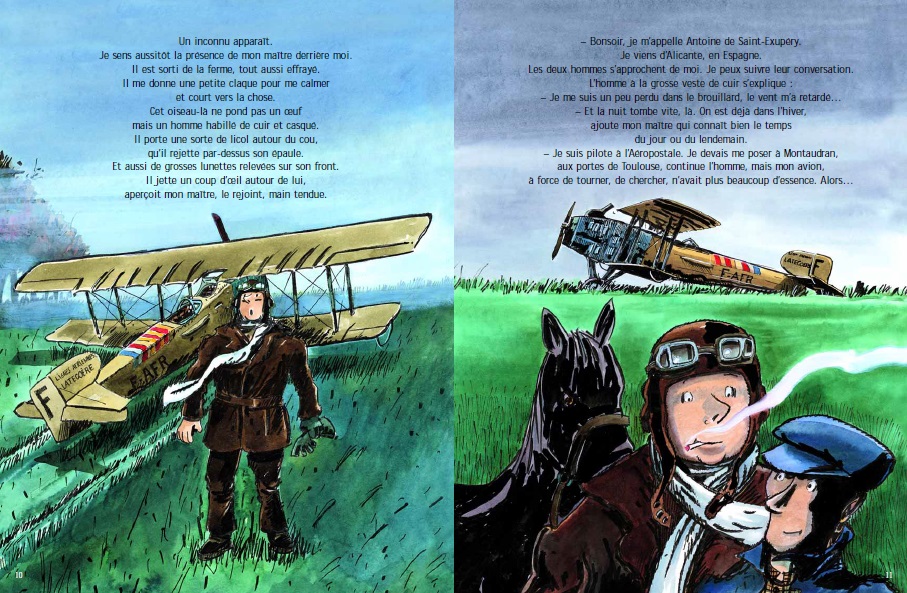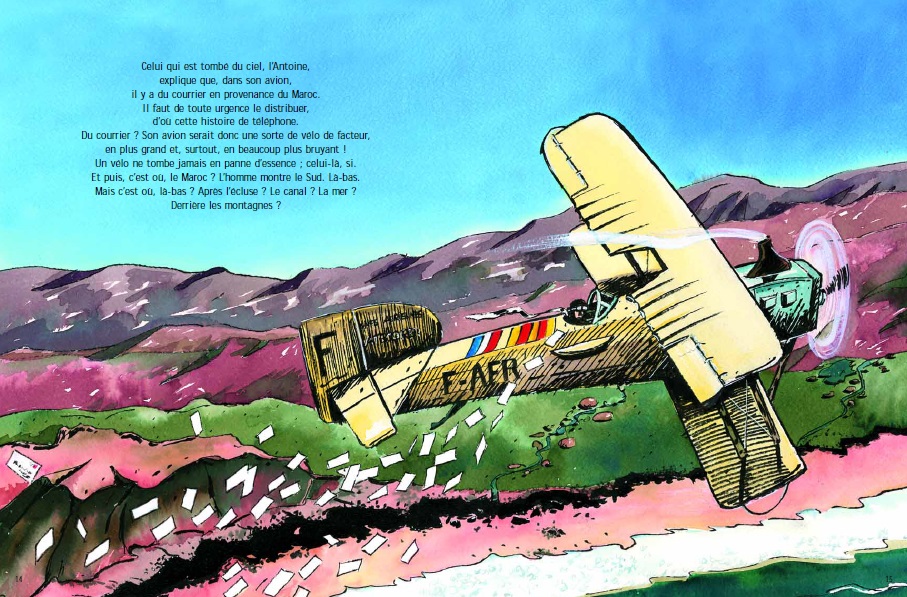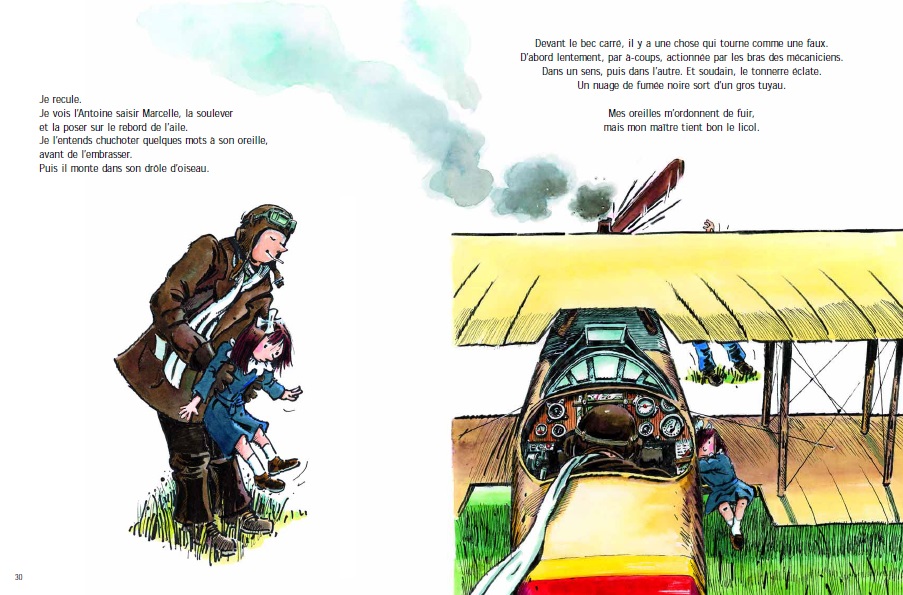 ADD BOOK TO MY SELECTION