Popdouwizz, by Lili Scratchy
Céleste dreams of having a pet she would be able to confide her secrets to. But Céleste happens to come across a Popdouwizz, which is infinitely funnier! Popdouwizzs are soft little creatures, they can change shape at will, they smell like pop corn, they poo butterflies and have big cute eyes… Lili Scratchy is at her best in this crazy book, featuring ninety-six pages full of deliciously quirky humour.
Carried by graphic and narrative freedom, this book, all at once picture book, cartoon and mini graphic novel, will thrill readers of all ages!
Softcover Picture Book, 14 x 19 cm, 96 pages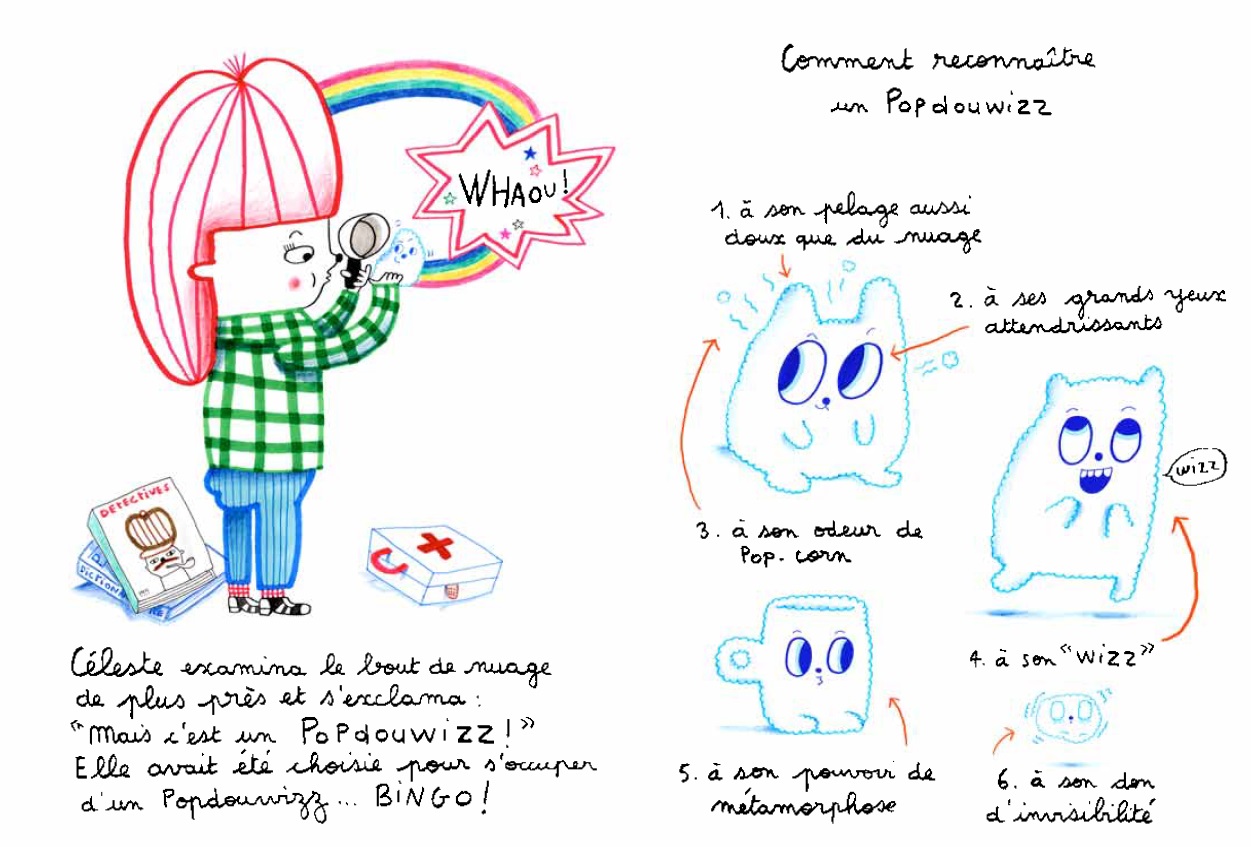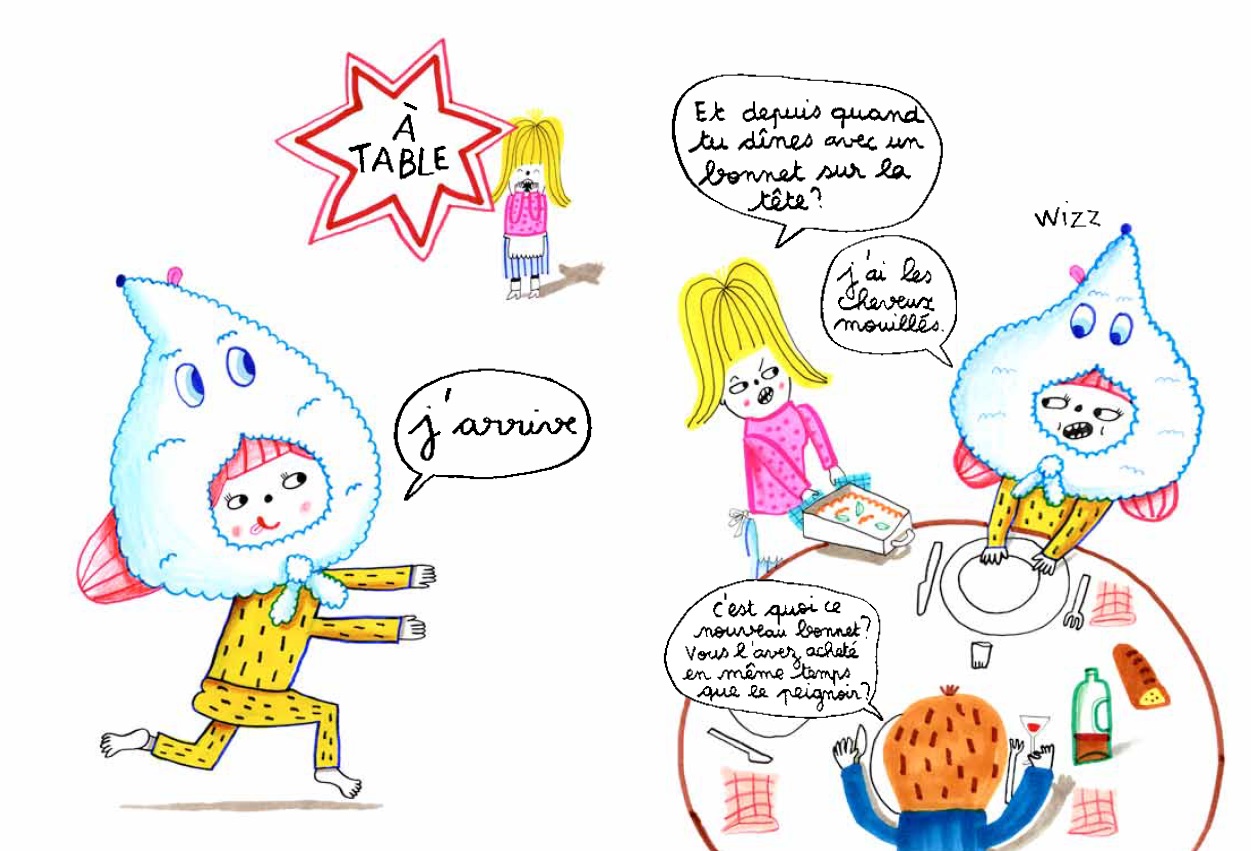 ADD BOOK TO MY SELECTION