Ma journée de bébé, by Soledad Bravi
From breakfast to bedtime, the key moments of a baby's day illustrated with simplicity and mischief by Soledad Bravi.
Don't be fooled by the simplicity of this book: in Soledad Bravi's world, magic hides in the details. The iron guardrail that takes us immediately to a stylish Parisian flat, the hairy dad who gave his hairy genes to his offspring, the loving and faithful dog who lives his day at the pace of the baby and really enjoys being pampered, even since the baby's birth. This is everyday life, but not the next-door one!
A book that will quickly become a must-have for young parents, as essential as baby bottles.
Board book, 1 PMS colour, 19.5 x 15.5 cm, 13 spreads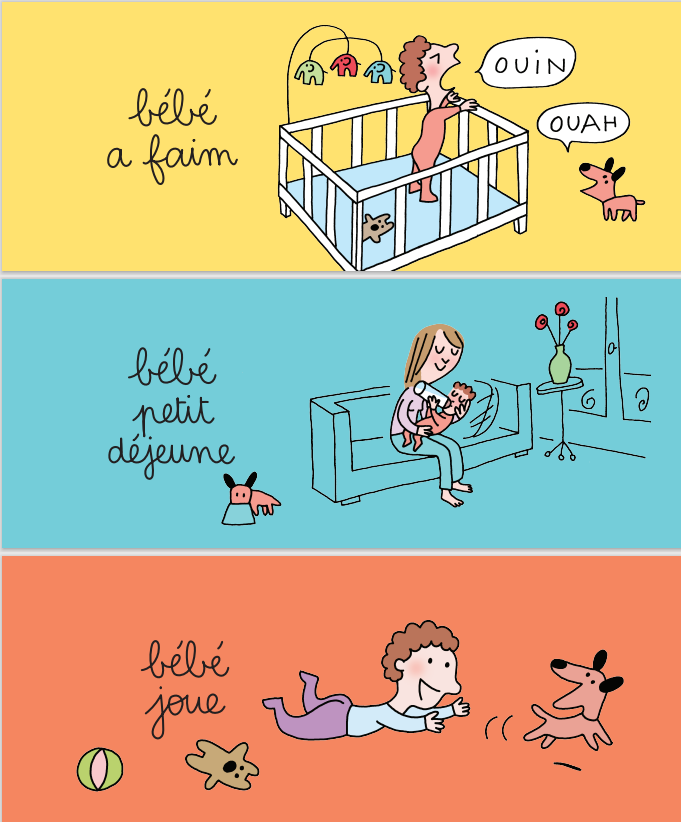 ADD BOOK TO MY SELECTION