Max et Lottie, by Émilie Chazerand and  Ludivine Kerlann
Max doesn't like to swim: she find the sea very intimidating. One day, however, she finds a magnificent seashell on the beach. And when she puts it to her ear, a voice starts speaking to her… This is Lottie, a nice and clever little shrimp.
A moving story about the seaside, overcoming one's fears and friendship, with sweet, classical illustrations.
Hardcover picture book, 27 x 24 cm, 36 pages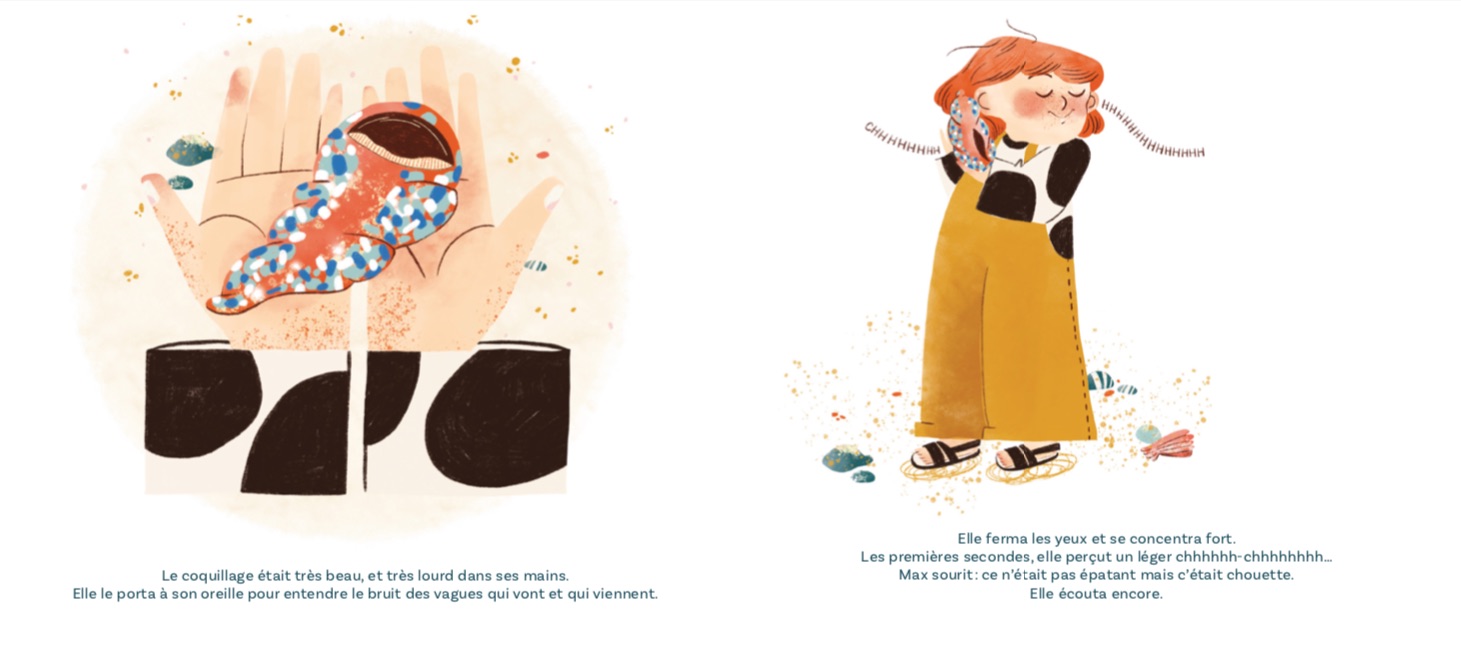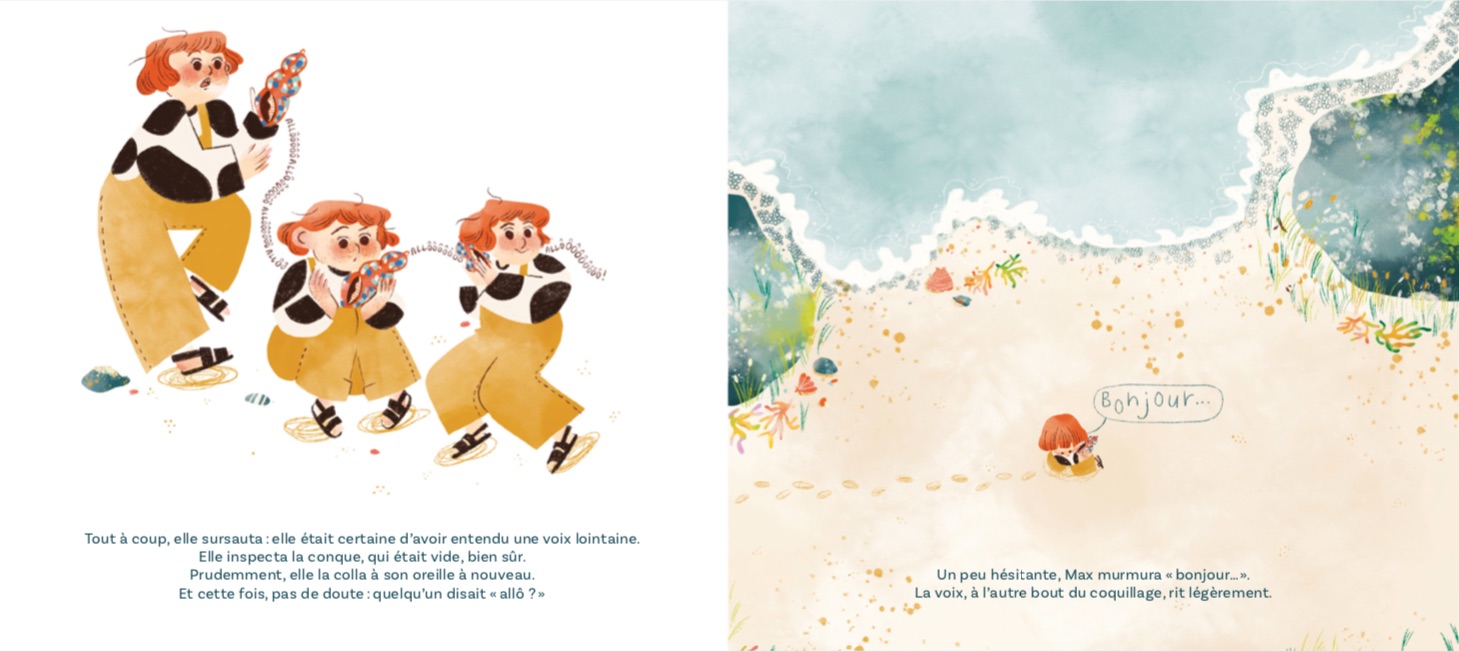 ADD BOOK TO MY SELECTION