Lucien & Masayo au Japon, by Annelore Parot
A non-fiction picture book by the gifted Annelore Parot, to discover Japan! Lucien, a little boy, comes to visit his friend Masayo, who lives in Tokyo. From the taxi that takes him downtown to the busy streets of the capital, he will discover many particularities of the local culture. His friend shows him her house equipped with tatami mats and sliding panels, a big socks store, a restaurant offering typical dishes, a garden with cherry trees in bloom, a leisure park, a traditional bath…. A full day of discoveries!
On each spread some typical objects are highlighted under the main illustration, with their names in French and in Japanese. Children will thus become familiar with a culture as rich as it is fascinating!
Hardcover non-fiction picture book, 32 pages, 22 x 29.5 cm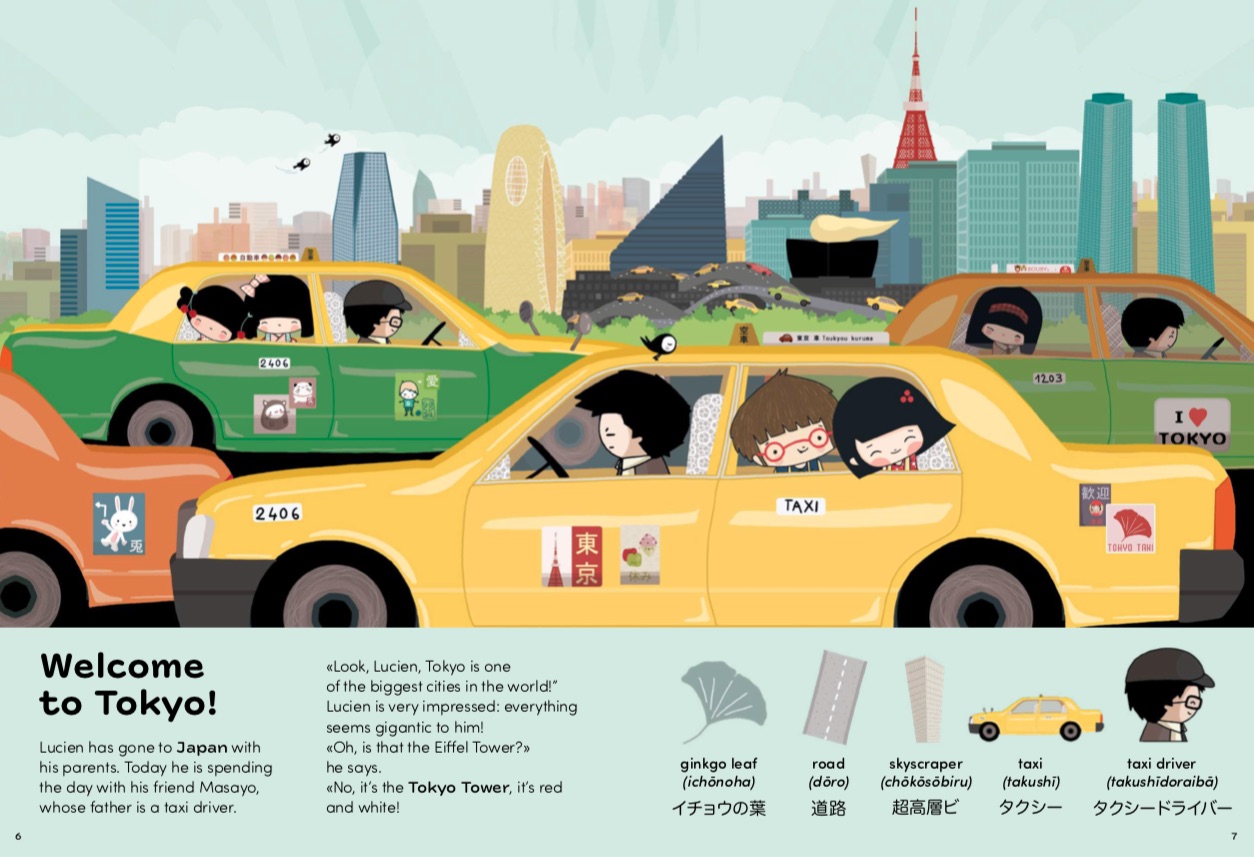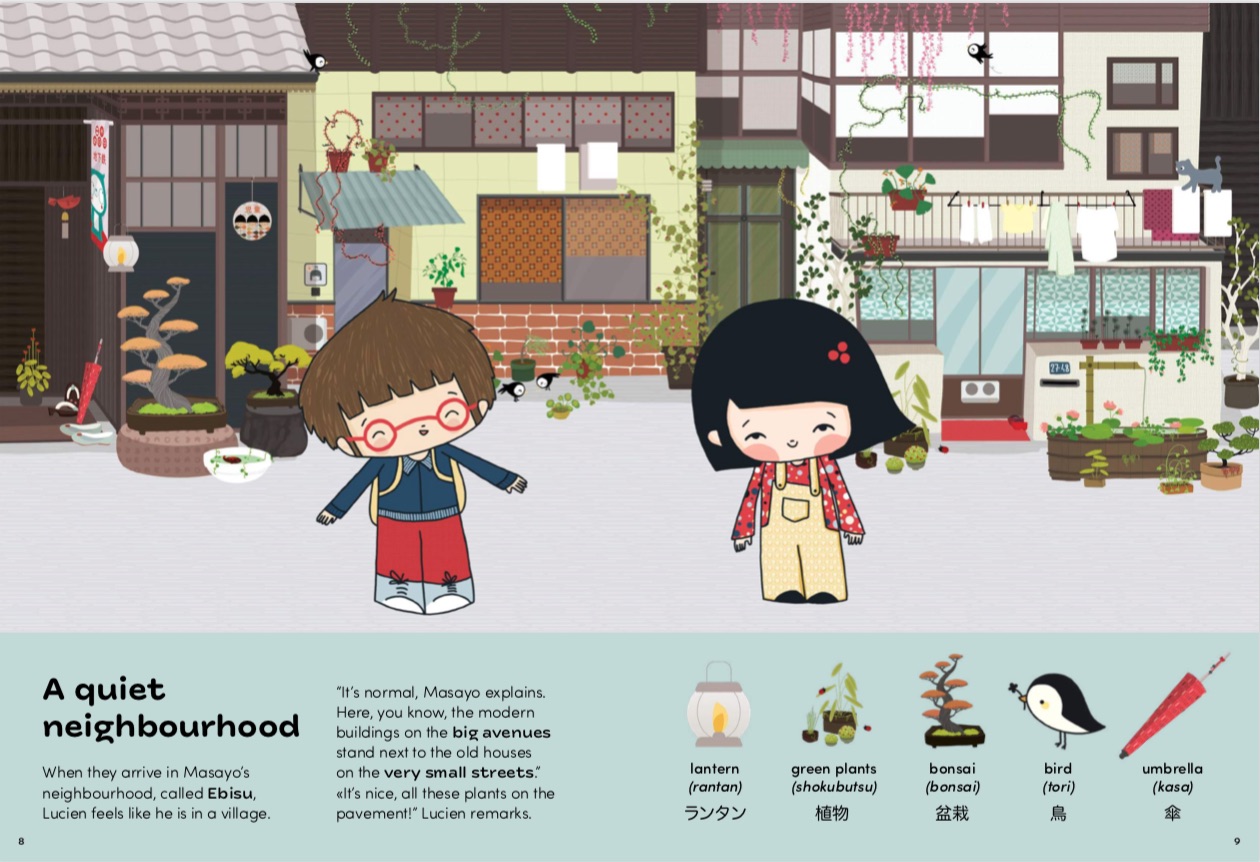 ADD BOOK TO MY SELECTION