Comme ça, by Claire Lebourg
The day you were born, it was sunny… just like now. I hugged you tightly and our life together began, just like that.
Claire Lebourg tells, with warmth and delicacy, the arrival and the daily life of a baby but also how this big change will shake up his/her parents. Whether it be through small glimpses of delight, instants of nervousness or sadness, or ever through routine actions, we are introduced to this family and follow them throughout the day, together or not… All so they can enjoy the reuniting better eventually.
The minimal but carefully crafted artworks carry out this story wonderfully. A book to be read, again and again!
Hardcover picture book, 16 x 20 cm, 32 pages
Rights sold: English (North America), German, Italian, Japanese and Korean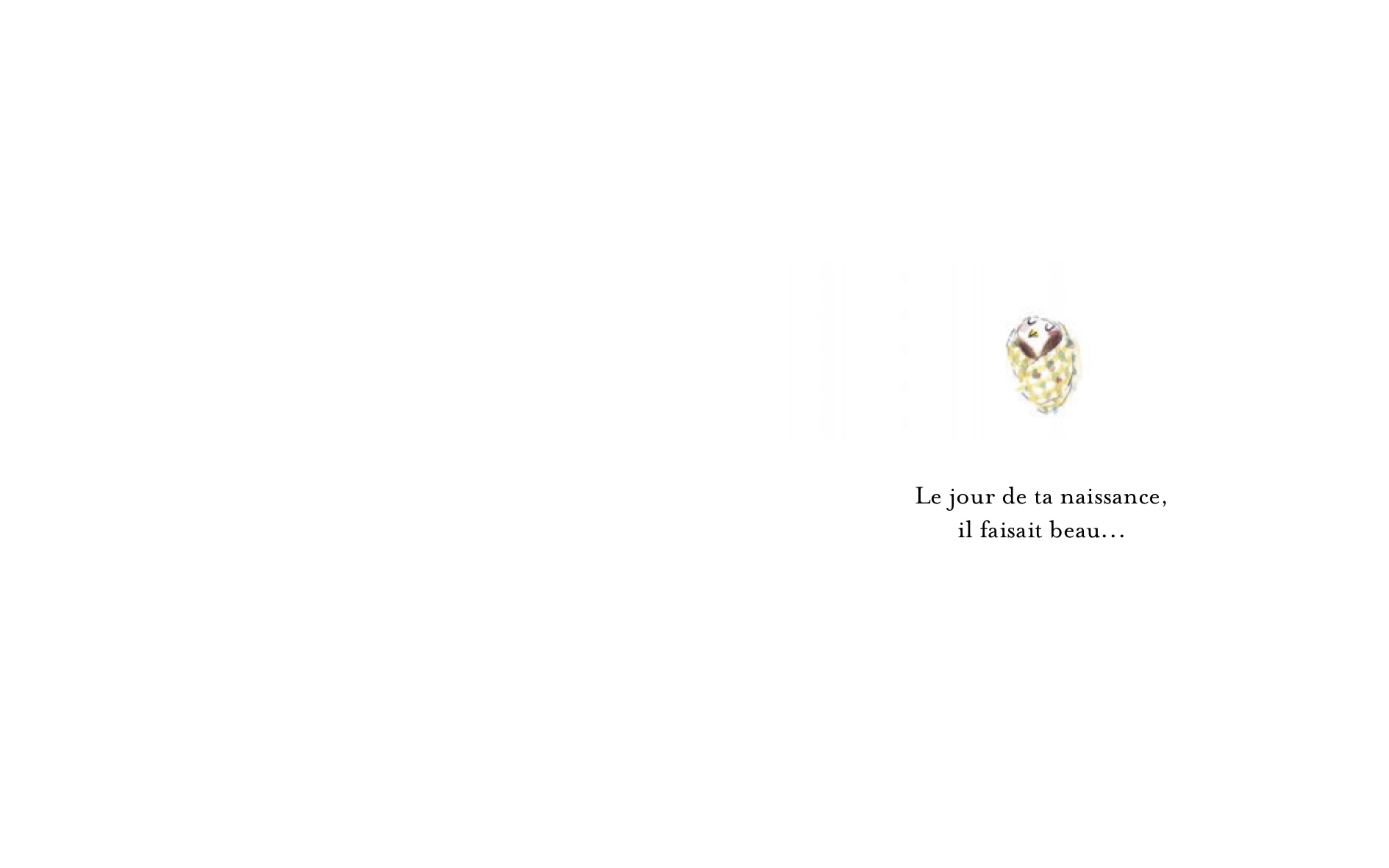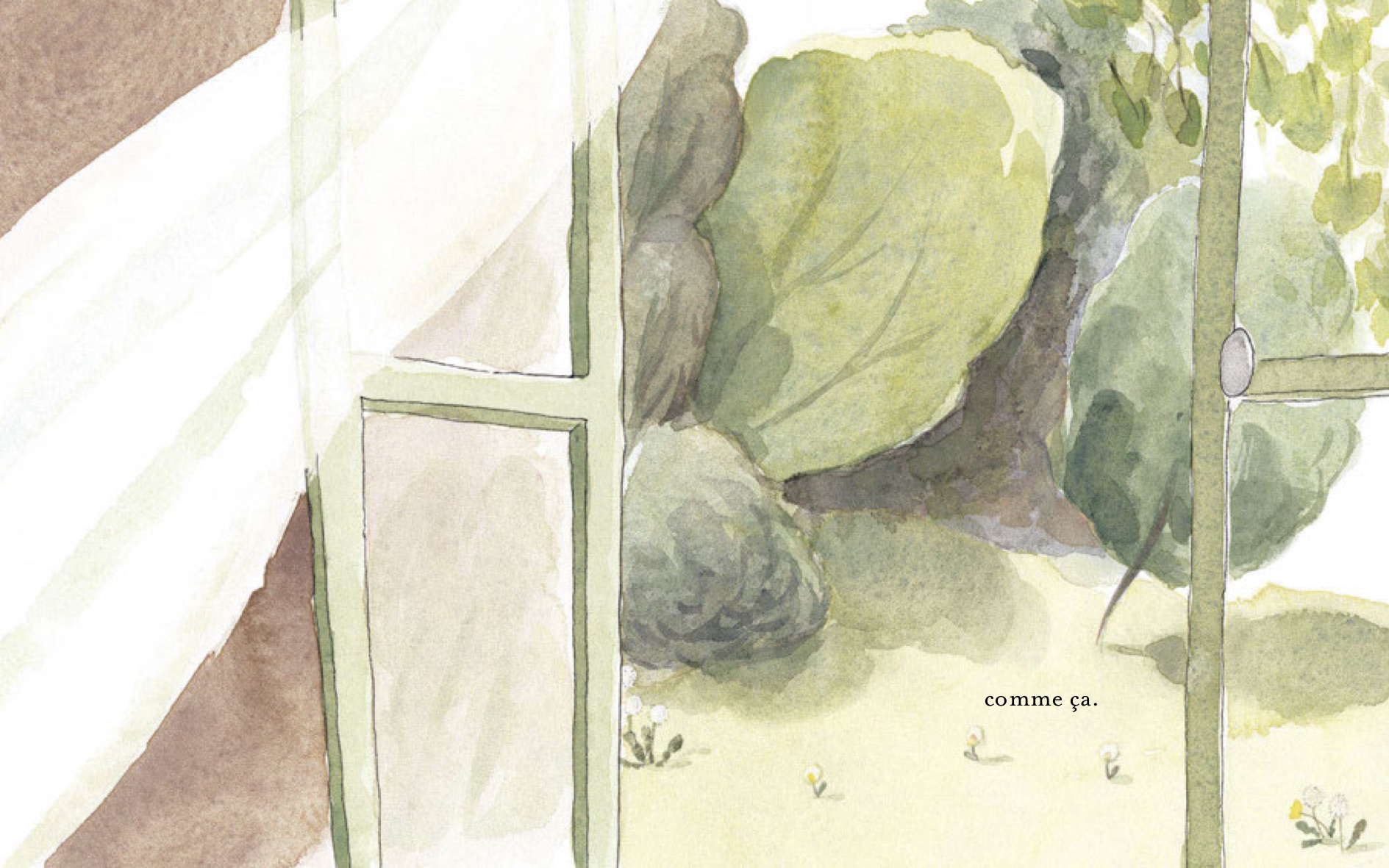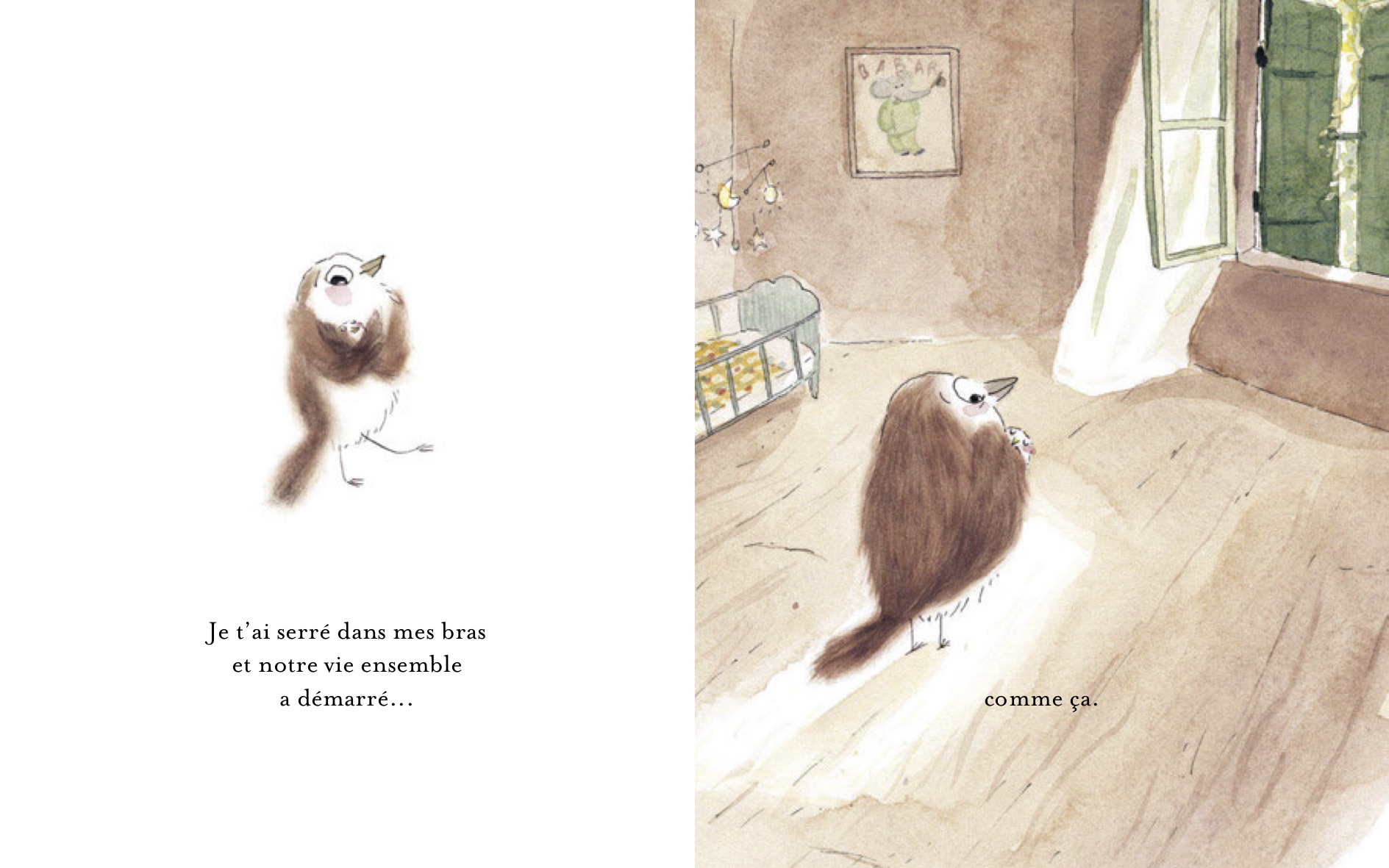 "Since her first book, Claire Lebourg has distinguished herself by her laughing delicacy. Her talent is such that she is able to make you come to a halt with the drawing of simple napkin strings. A mother bird ties them around her chick's neck, and there is an unspeakable refinement in this drawing, something that stirs the soul. All the scenes in this picture book, singing the joy of having a child, reach the same emotional heights. " TÉLÉRAMA / Christmas 2022 Gift Selection
ADD BOOK TO MY SELECTION