Dans le cœur, by Nada Matta
I'm six years old and I live with my family in the suburbs. One day, some men push us in a truck with other people. We're packed at the back. The driver speaks loudly and gives us orders. I'm scared. Men, women, children are scared too.
Nada Matta tells the story of a very strong and personal experience. This sobering and moving picturebook is about experiencing war, emigration and crossing path with a woman with "a big warm heart". Gathering enough love and energy, she manages to take care of and guide children through uncertain times, encouraging them to love in turn.
32 pages hardcover picture book, 17 x 19.5 cm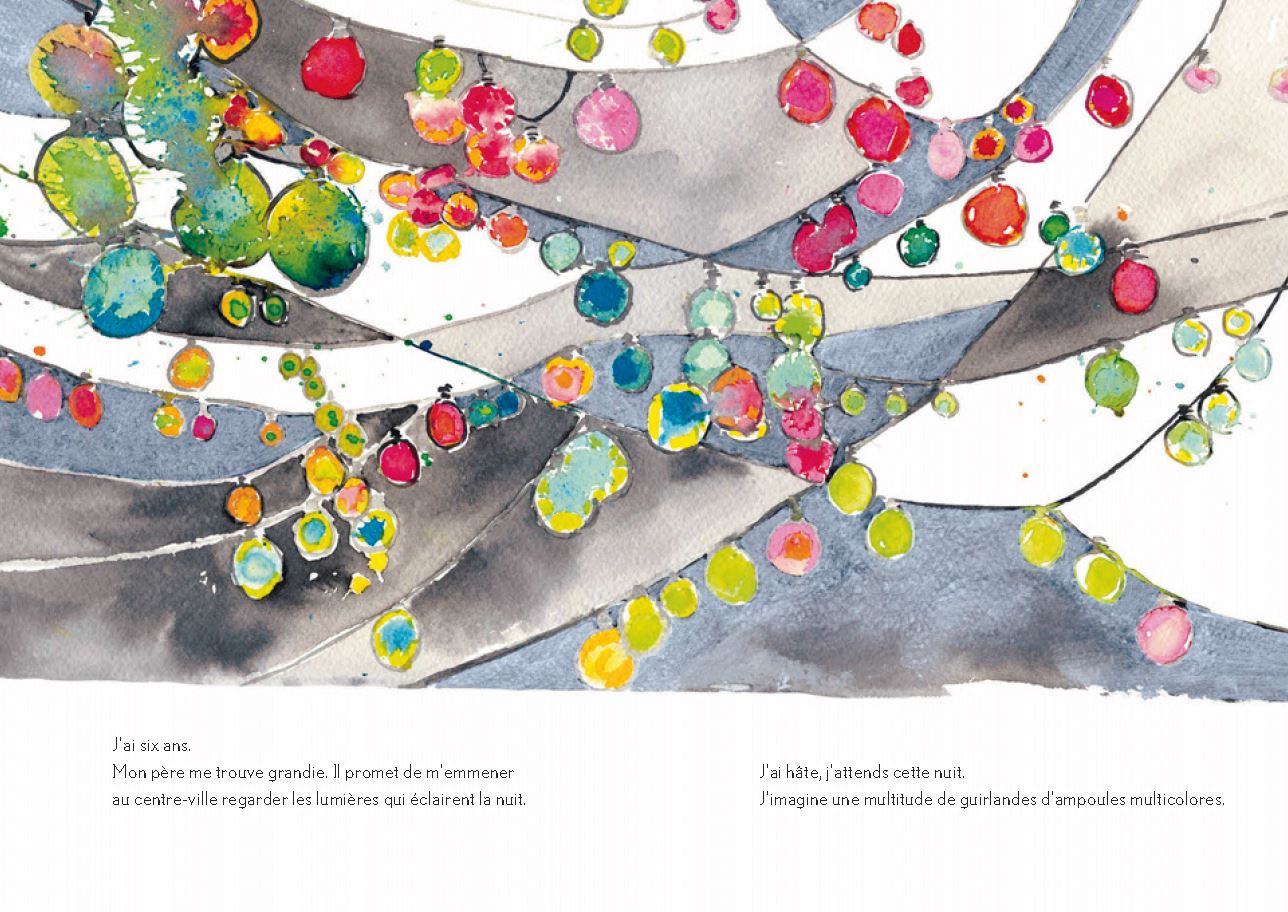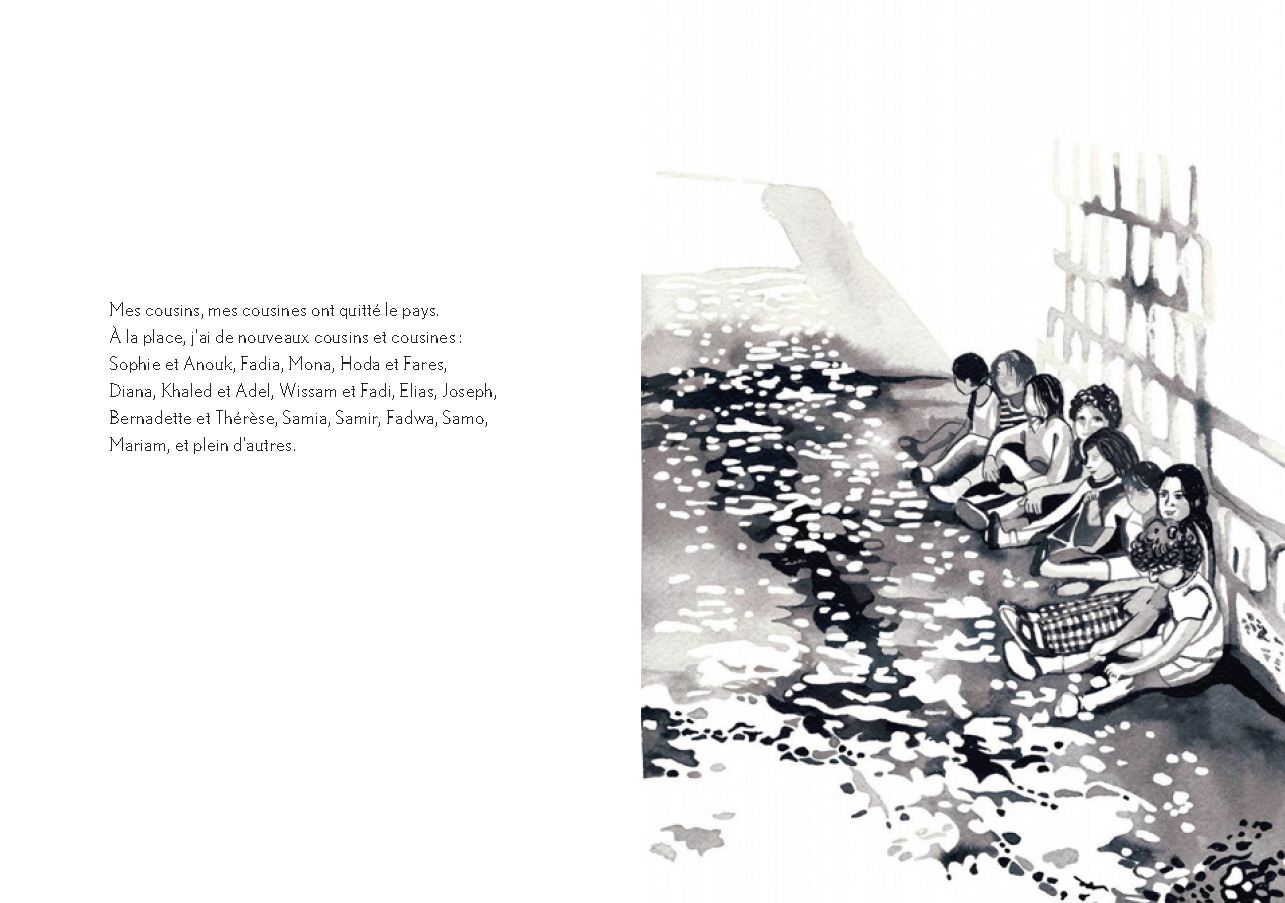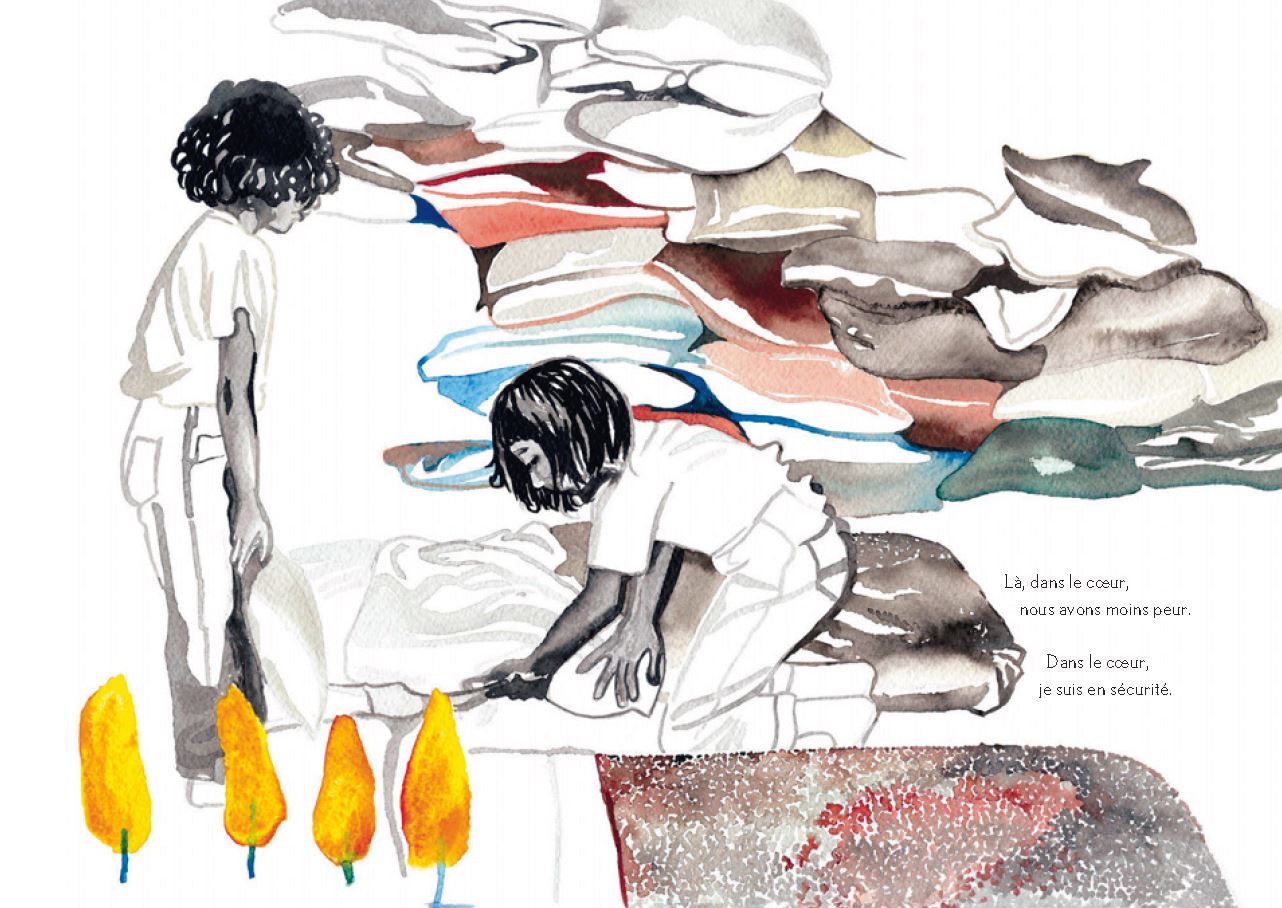 ADD BOOK TO MY SELECTION