Hamaika and the Fish, by Pierre Zapolarrua and illustrated by Anastasia Parrotto
Under her skinny coat of feathers, Hamaika is a very curious little hen.
She likes to leave her house and venture far, far, ever further away. The way her hen sisters see her, Hamaika is missing an acorn – and not an acorn to eat, given that Hamaika regularly forgets to feed herself. No, Hamaika is missing an acorn at the top of her endless neck: Hamaika is always all over the place because she is wild at heart. In her dazzled eyes, everything and everyone is a constant wonder. And so it is that, on one of her day-dreaming days, Hamaika treads on the tail of a fish washed up on the beach. Something happens between them. Something hypnotic, magical. Just like her, he is curious and one of a kind. Delighted to make each other's acquaintance, they decide to introduce each other to their friends. What a catastrophe! They will have to get real.
Polynia Novel Series, directed by Chloé Mary, 48 pages novel, 14 x 19 cm, colour illustrations, 6 years+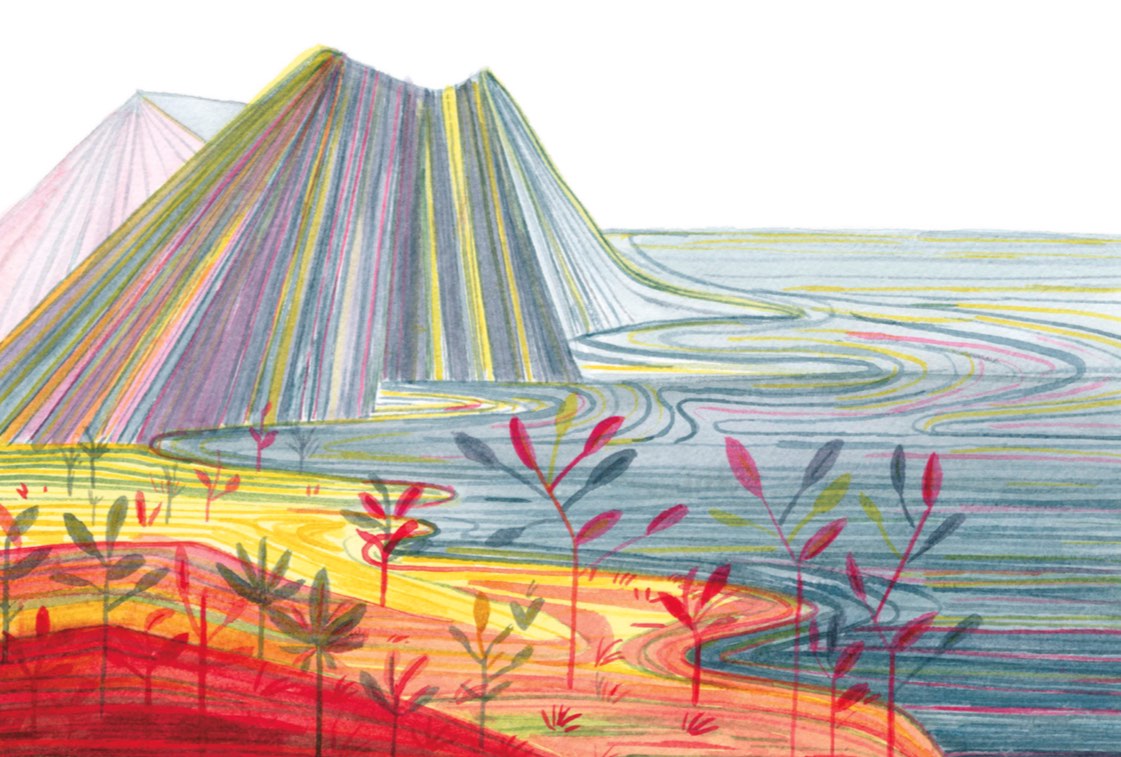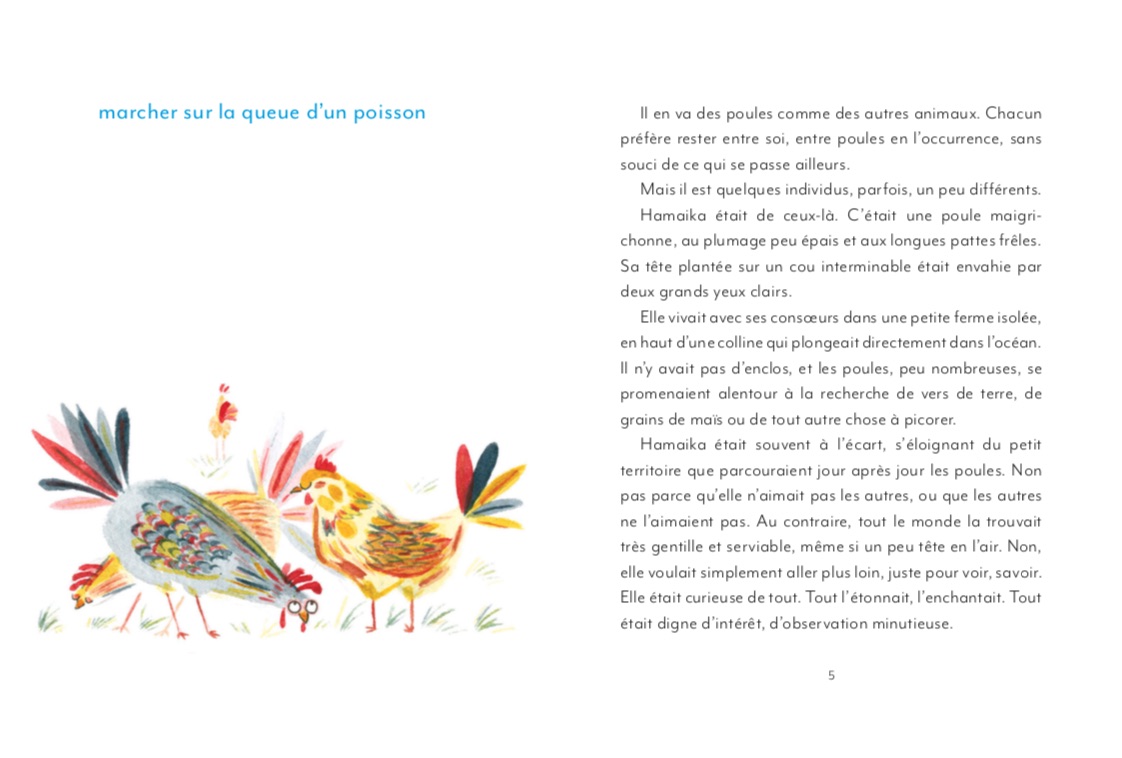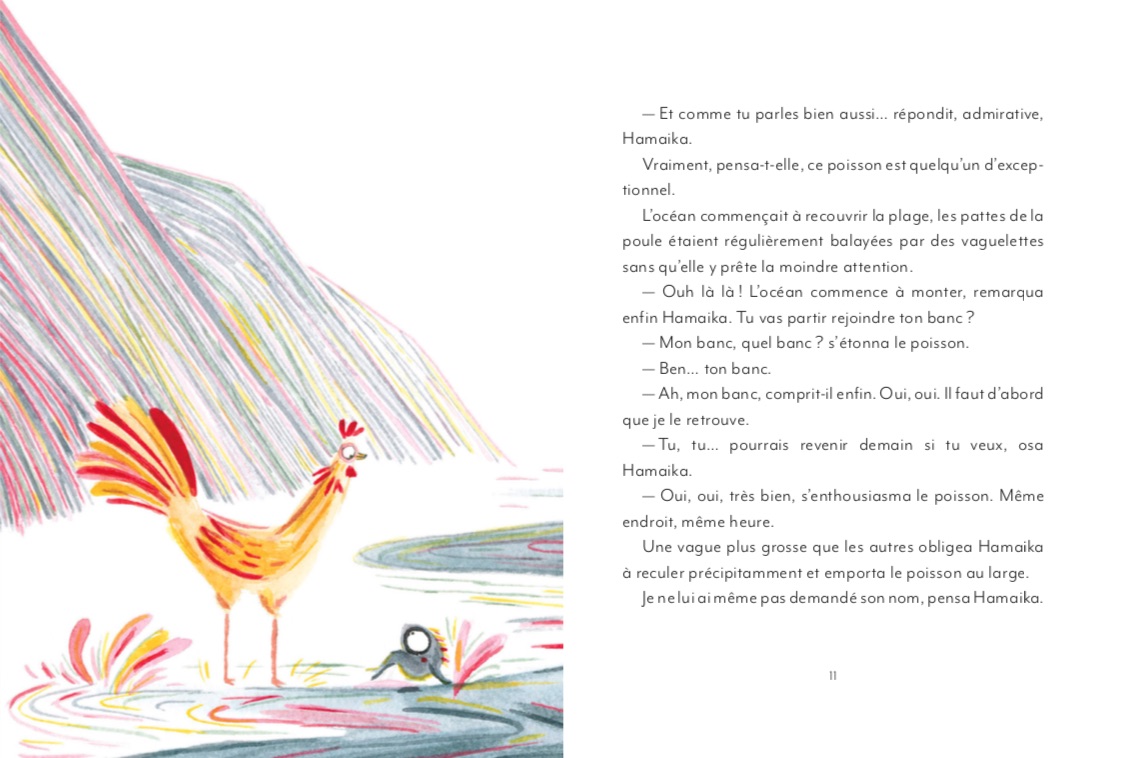 ADD BOOK TO MY SELECTION