Genouilles voraces et grasses limaces, by Anne Zeum
In Gusto's vegetable garden, frogs and slugs get prepared to lead a green revolution against pest control !
Gusto has the best cabbages and peas in his garden. The slugs are crazy about them and don't hesitate to devour these delicious vegetables. And then the frogs enjoy eating the fat and soft slugs.
Nature just follows its course. But one day, all the garden people are in a state of panic: slugs and frogs are getting sick one by one, dying, exploding. The survivors of this massacre are overwhelmed with grief and realise they have been poisoned by the gardener's products! Soon, they set an evil scheme to make Gusto fall (literally)!
An intuitive ecological story which makes the road to botanical biodiversity really accessible to children.
Picture book, 24.7 x 32.6 cm, 34 pages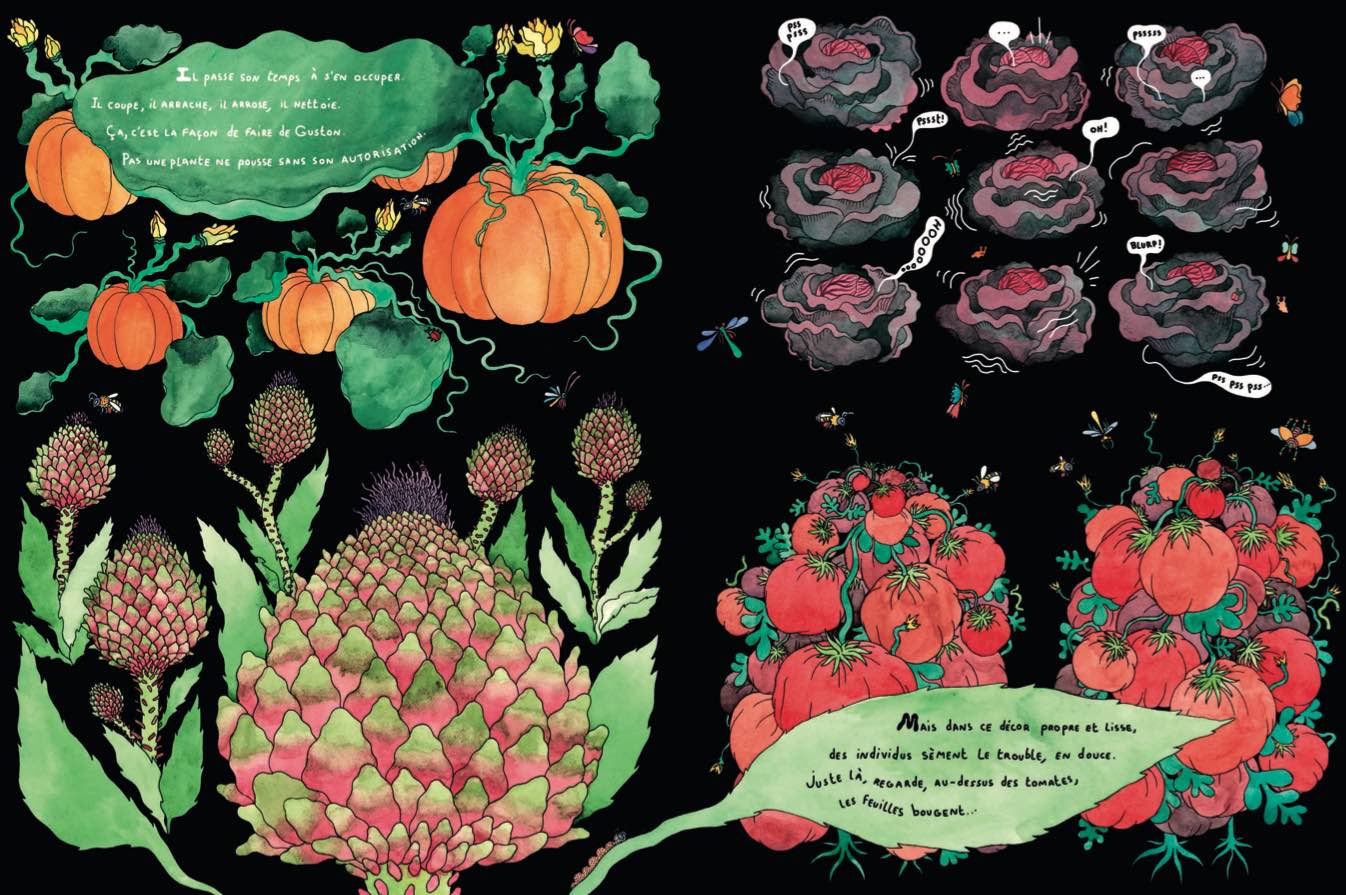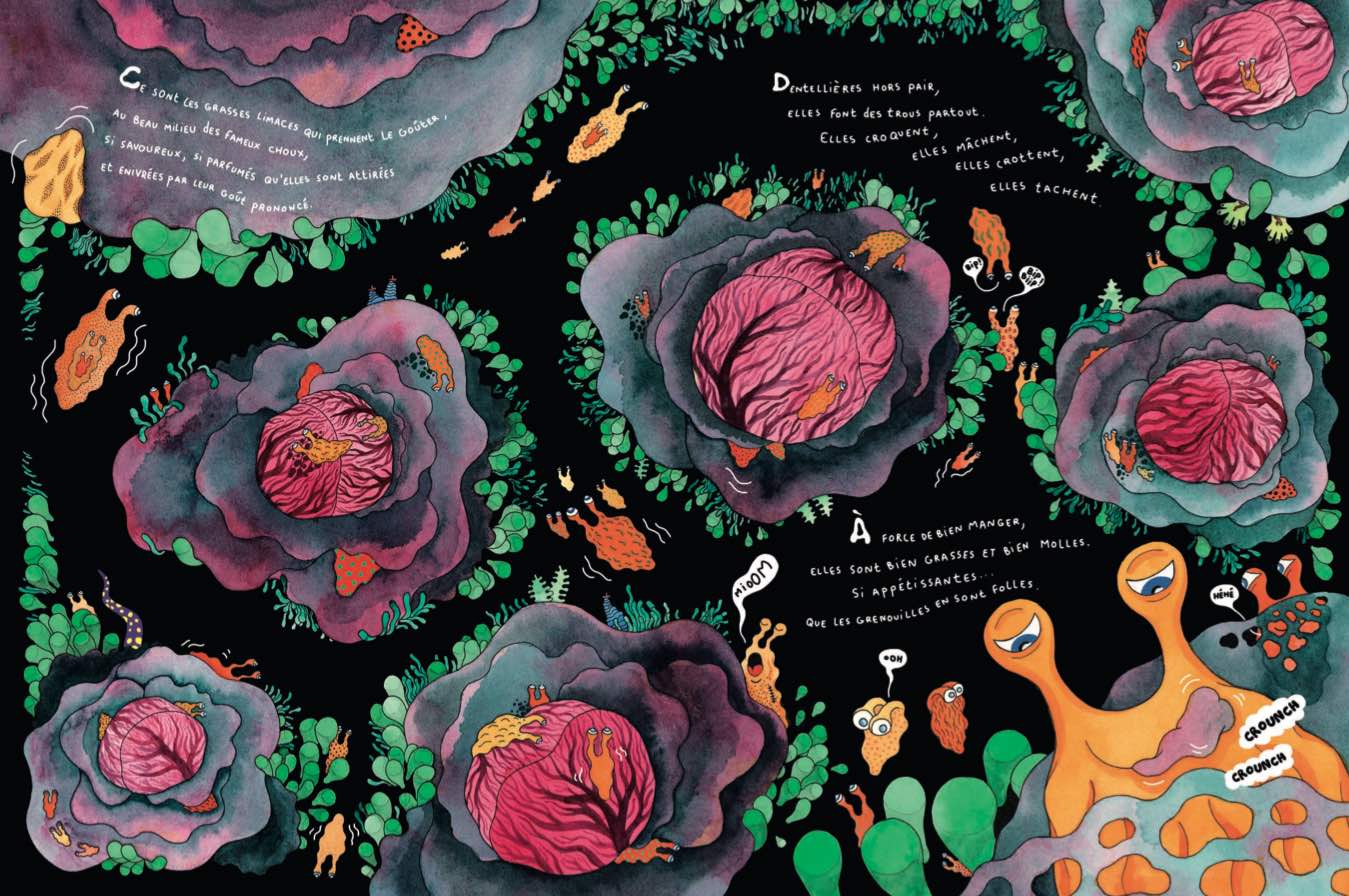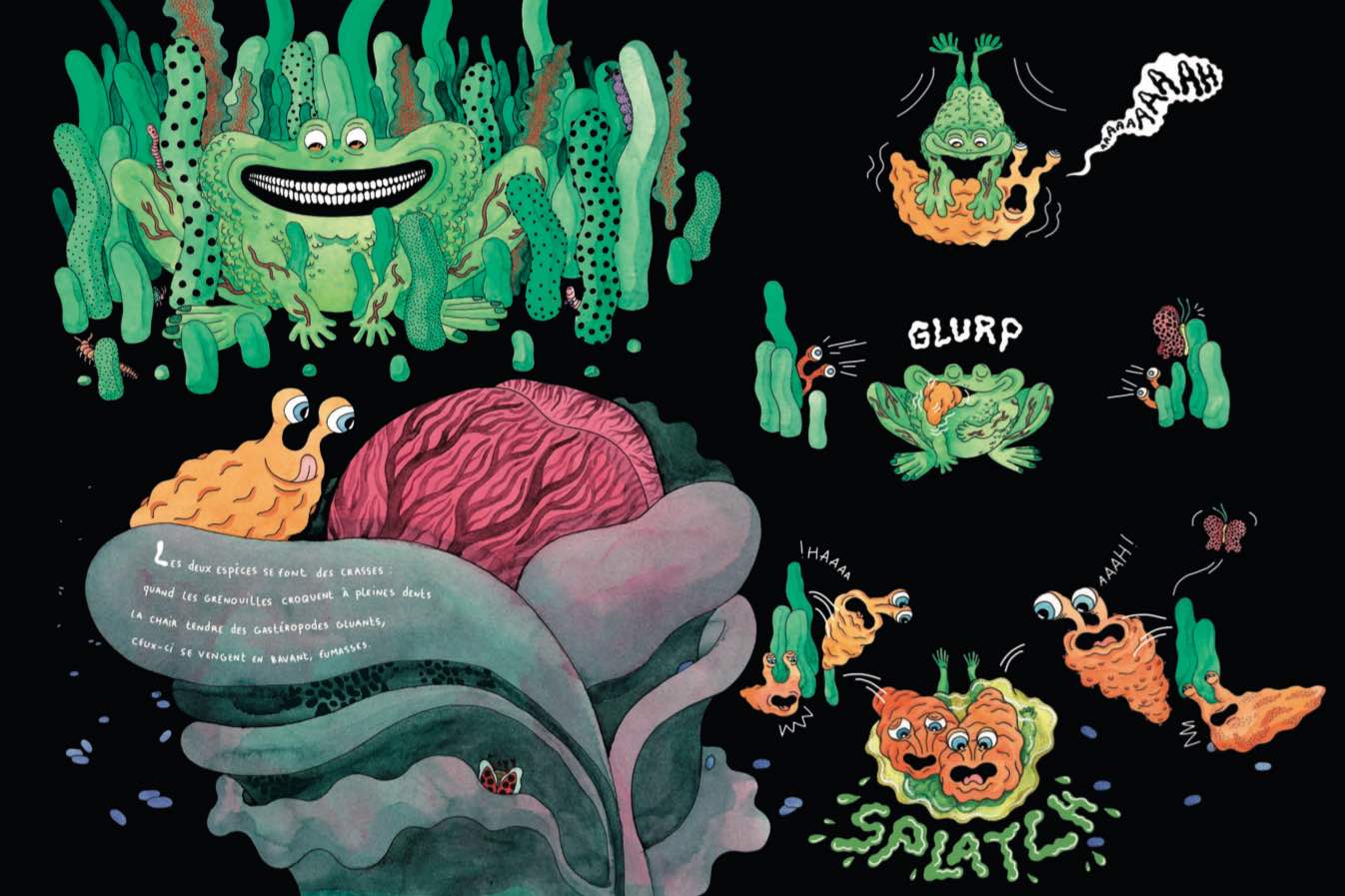 ADD BOOK TO MY SELECTION