Les petits caractères, by Charlotte Janvier
Bananas are smiling, Apricots seem intimidated, Persimmon looks very angry and Fennel is sorrowful. In the vegetable garden and the orchard, each piece of fruit or vegetable has its own character and expresses itself in its own way, just like we do!
A funny way for the little ones to meet a wide range of emotions and personalities, and recognise themselves either in the soft and tender artichoke… or in the hot-tempered chili pepper!
A gallery of 32 whimsical portraits of plants, which will reconcile young and older readers with fruits and vegetables, even the greenest ones of them.
Hardcover picture book, 27 x 36.8 cm, 40 pages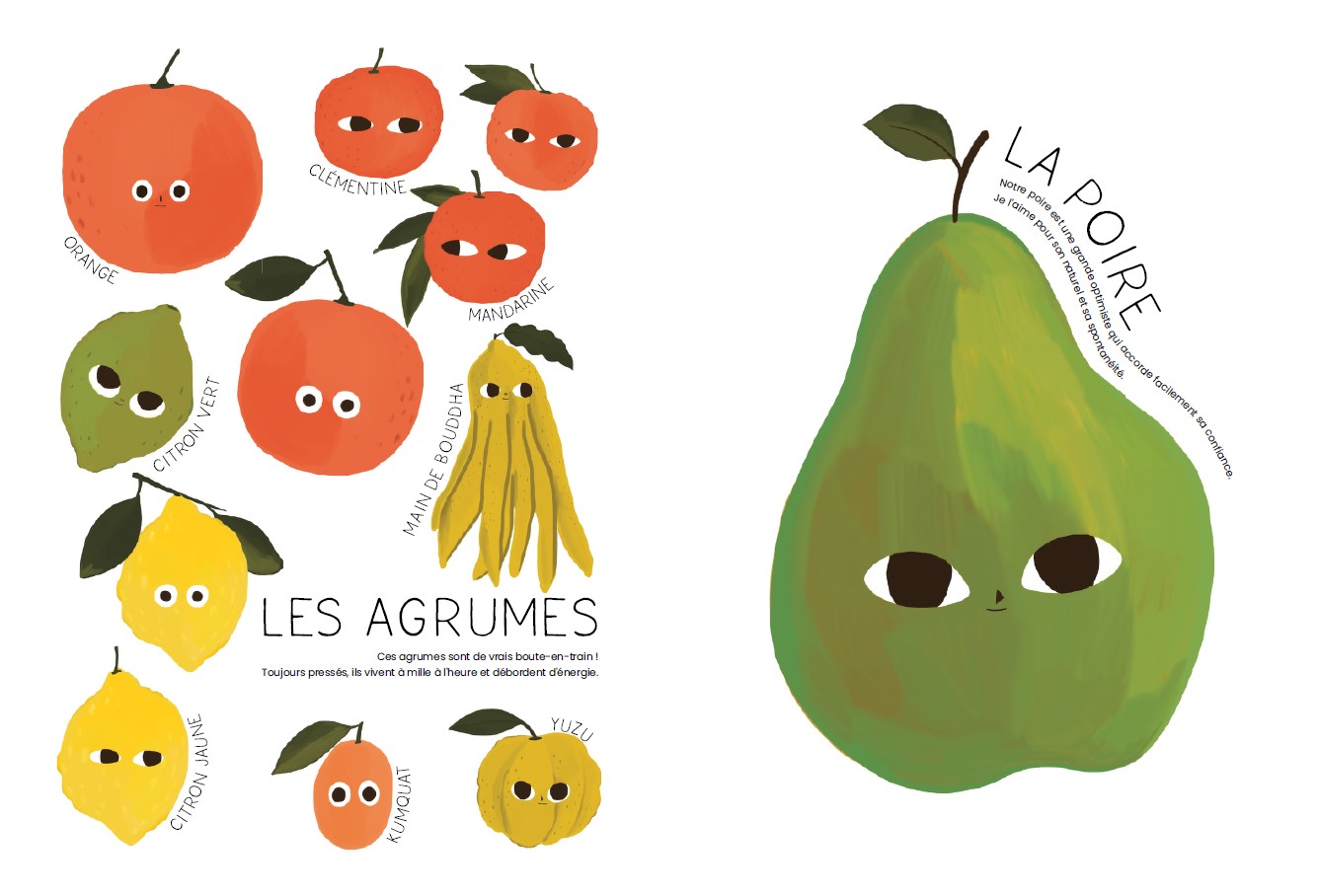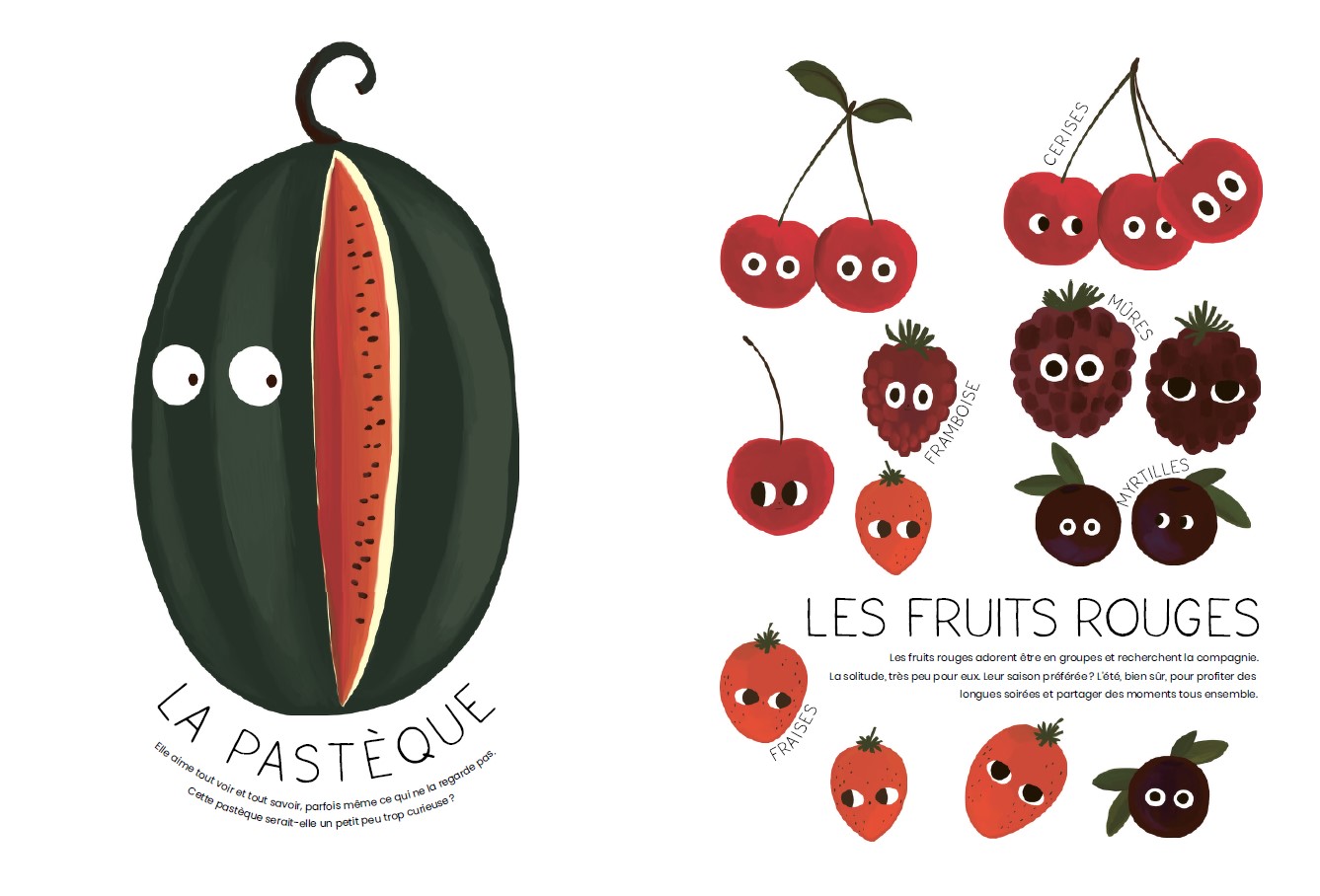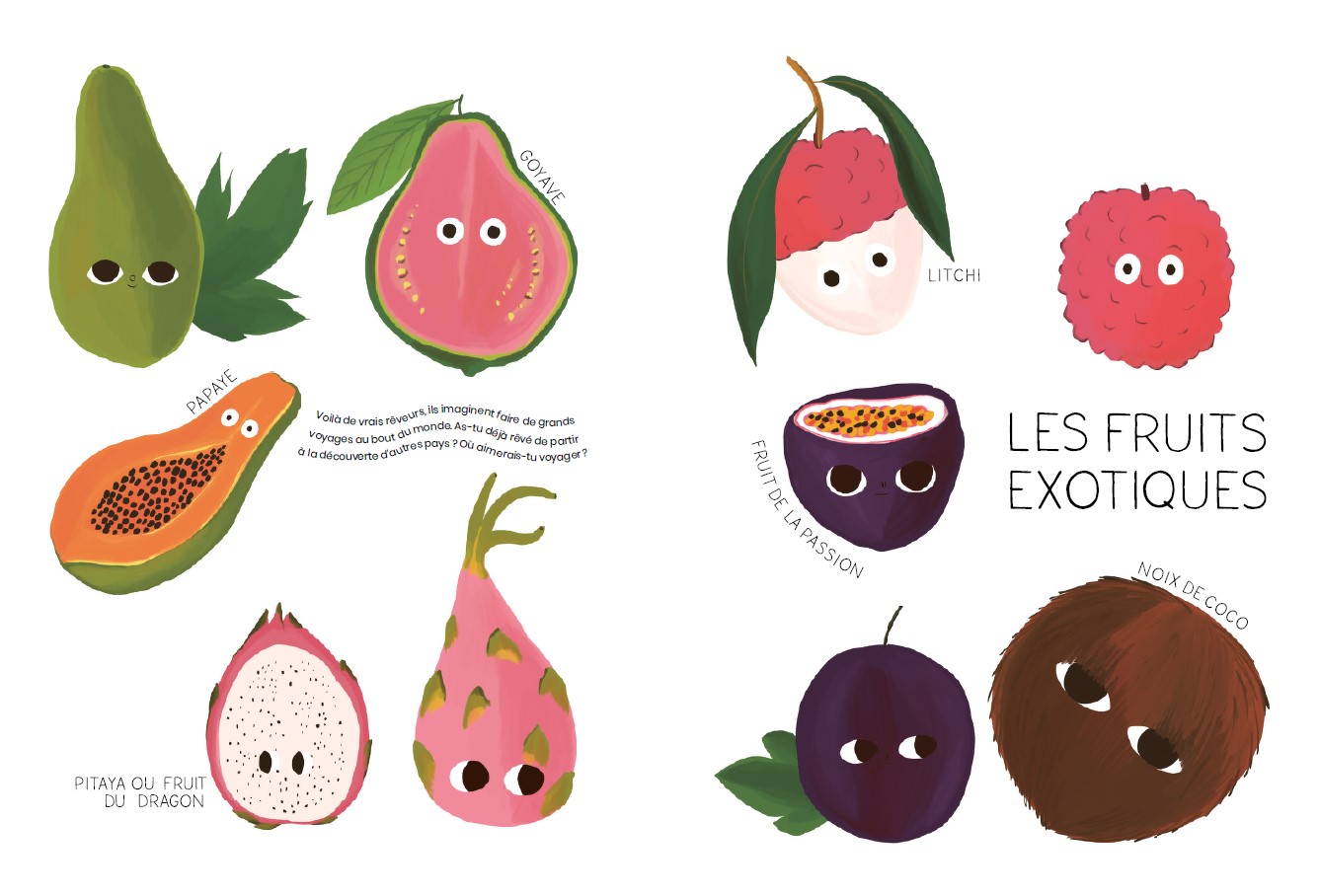 ADD BOOK TO MY SELECTION