Des deux côtés du monde, by Susana Robledo, wood engravings by Renaud Perrin
A superb collection of woodcut illustrations, printed in two different colours, tells the moving tale of two children whose paths cross against the backdrop of Spain's colonisation of South America.
The book's format is unusual: like its two young heroes, whose destinies are interwoven but who never meet, the pages are divided in two and bound across the top. Two flip-books tell two life stories, which can read side-by-side or individually.
32 pages hardcover picture book, printed in two spot colours, spiral binding, 35 x 28cm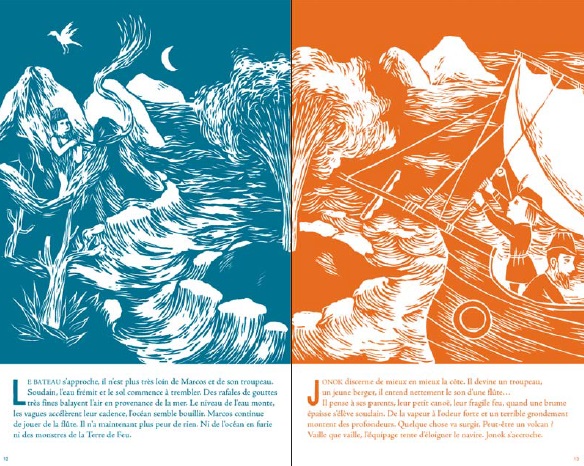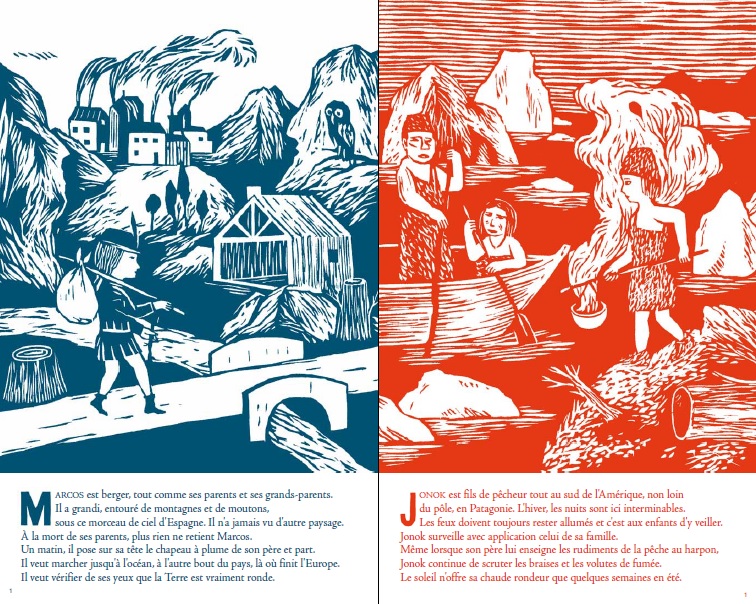 ADD BOOK TO MY SELECTION