Chiche et Pacap, by Stéphanie Bardy
Dare and Shy are two very good friends. Dare is a bold, brave and energetic little girl, whereas Shy lives up to his name. Anxious and timid, he doesn't react like his friend, creating both interesting and lively discussions between the two of them.
Dare and Shy helps children putting names on their emotions and linking them to certain behaviours. Each book of this series ends with a little maxim (for example: Mommy says kisses should only be given freely and to someone I care about.)
Four titles available: Kisses, Lies, Jealousy, Boo-Boos.

Board books, 18 pages, 16 x 16 cm
Rights sold: Korean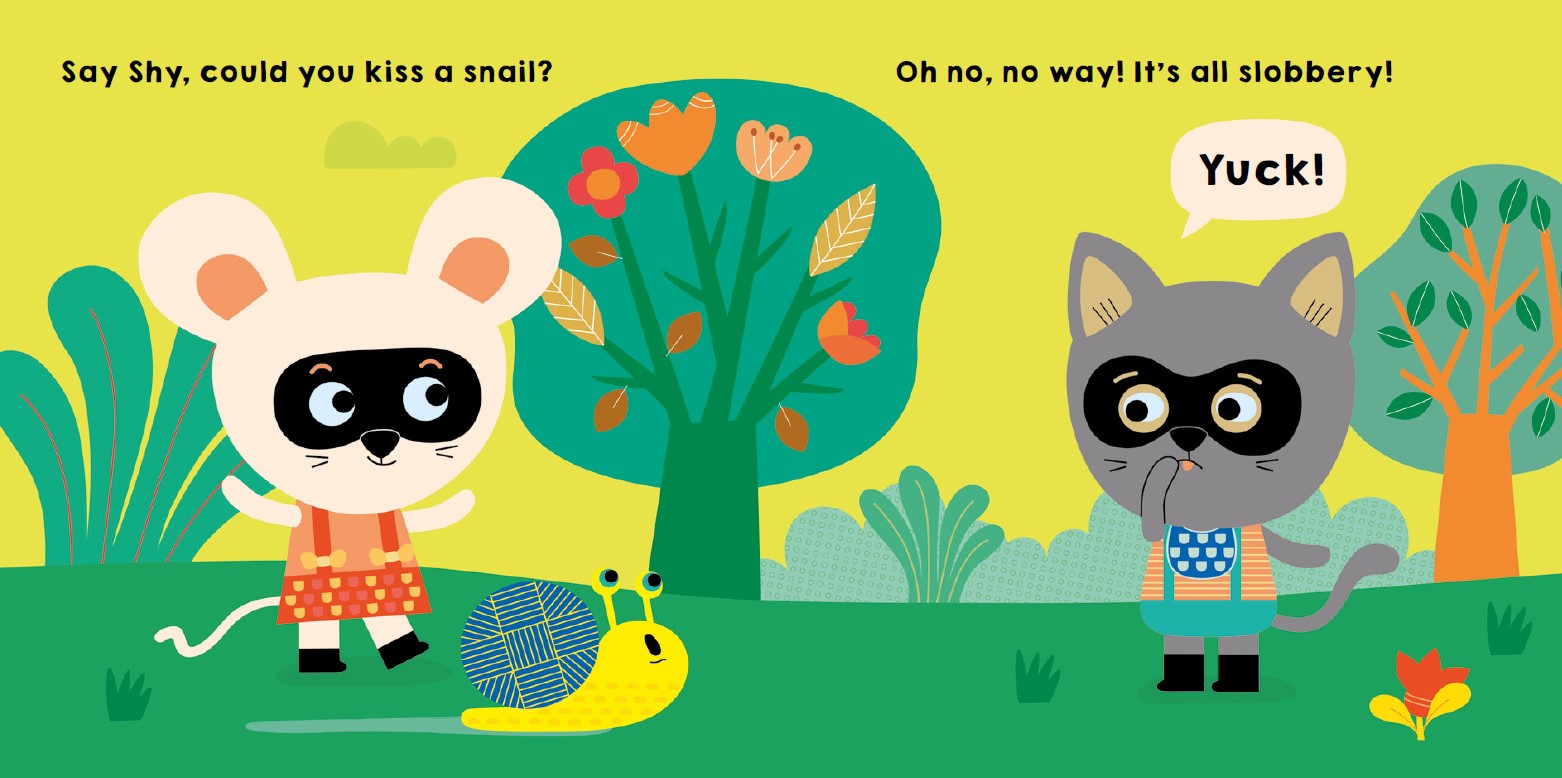 Illustration from Kisses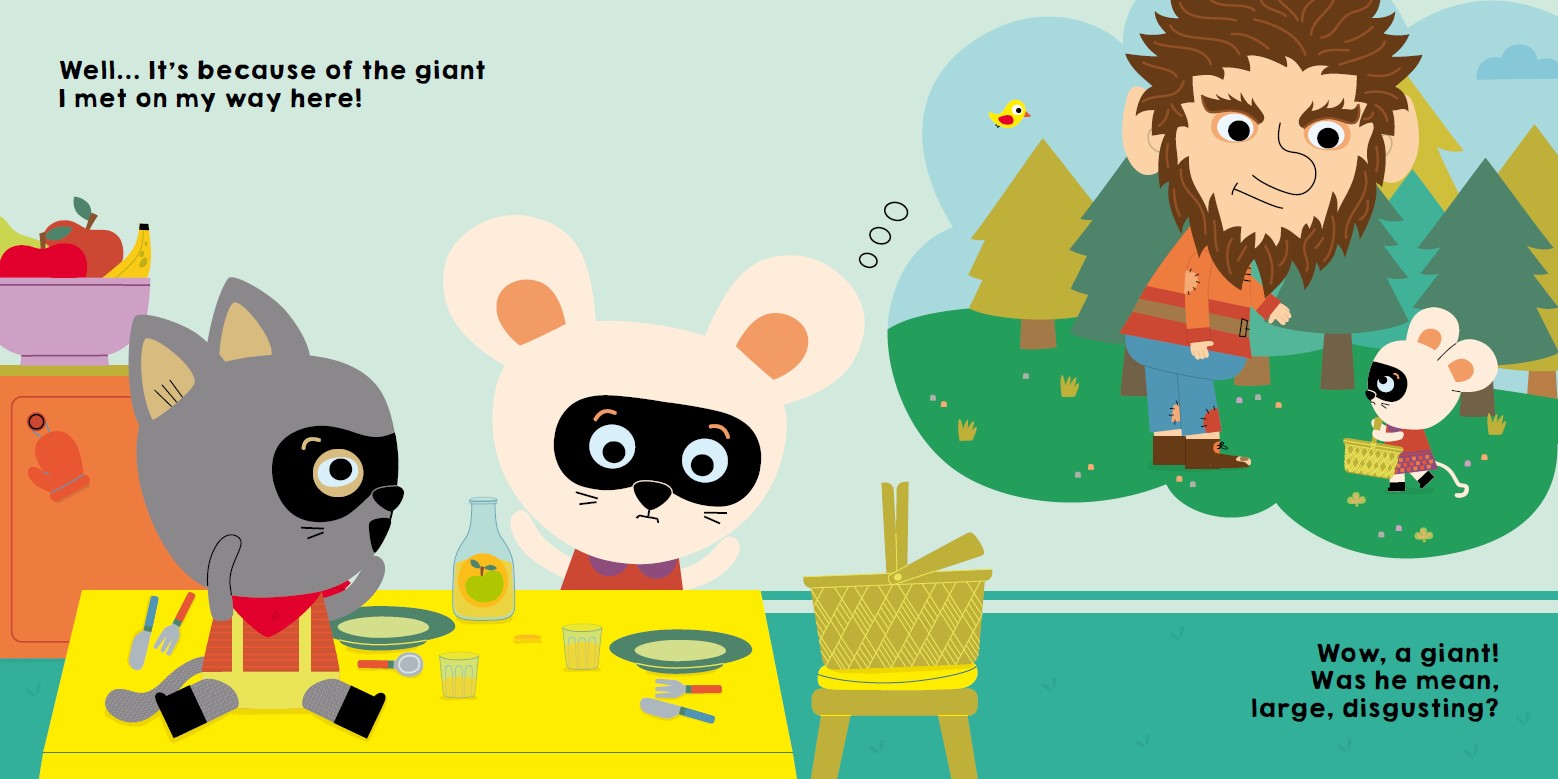 Illustration from Lies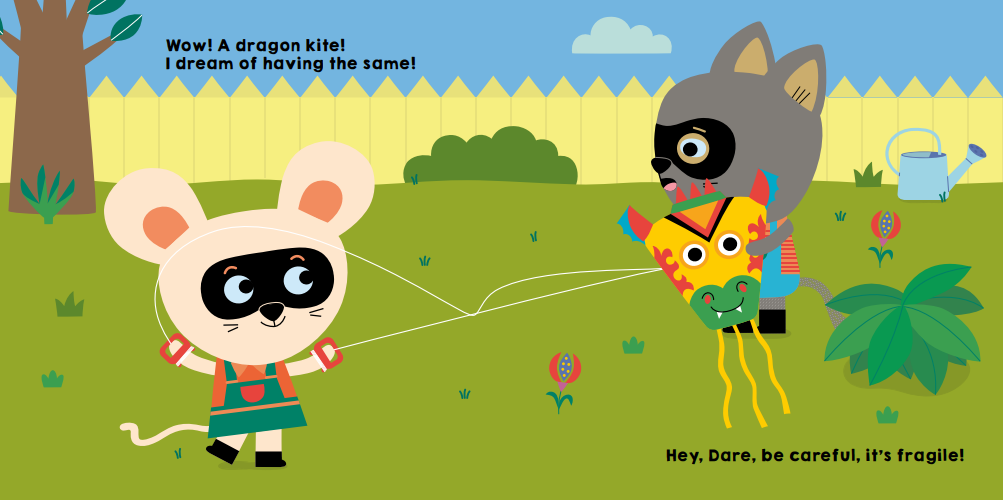 Illustration from Jealousy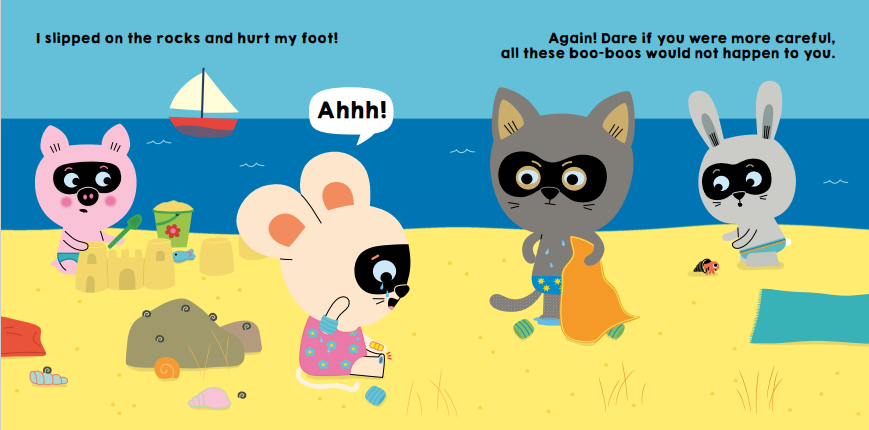 Illustration from Boo-boos
ADD BOOK TO MY SELECTION