Vacances timbrées, by Mathilde Poncet
Alice sends a letter to her grandmother from her holiday camp. She tells her about the activities she has done, the children she has met and the landscapes she has seen. The text is about the daily life in a summer camp. Nothing peculiar. However, the illustrations tell otherwise: Alice's friends or activity leader are supernatural creatures, as well as the inhabitants or the landscapes of the region. And in the final spread, the grandmother replies to her granddaughter… and the reader enjoys the surprise!
Hardcover picture book, 21 x 32 cm, 40 pages
Rights sold: Korean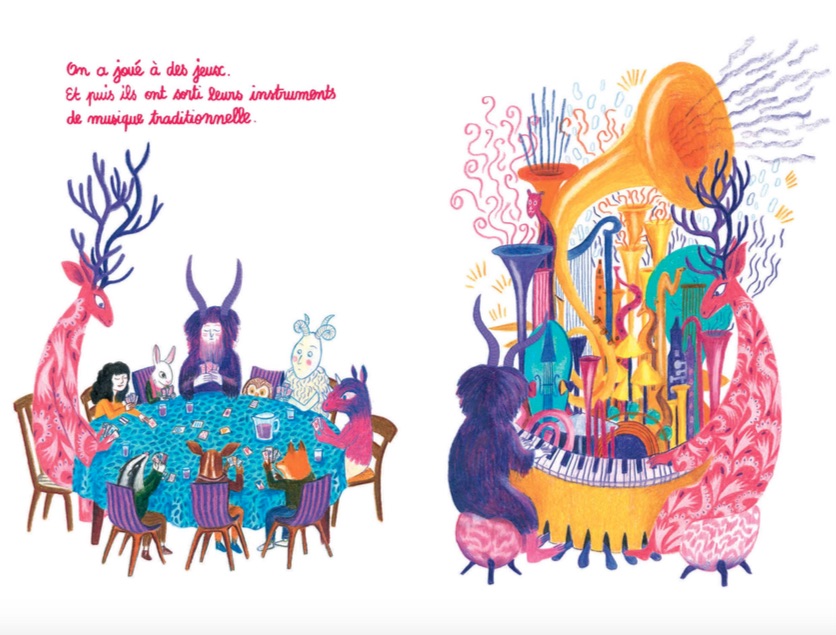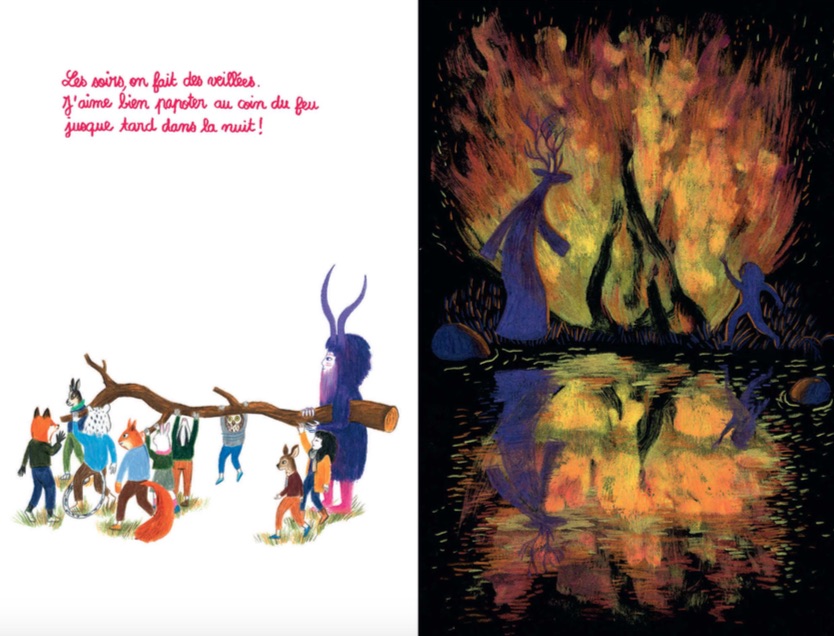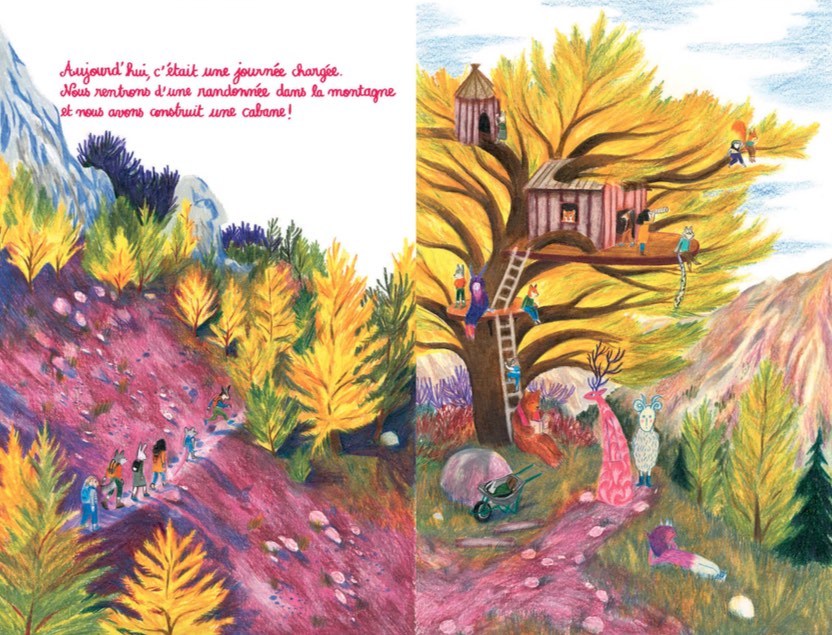 A review by Ricochet, a website that is a reference in children's books
[…] Each new episode is thus evoked in its most banal expression by the text, and magnified by a lush and symbolic Fauvist illustration. This picture book could be a dream of a summer camp, animated by the fantastic creatures that populate the imagination of today's children, in a world of contrasts where only excess is the rule.
The result of reading is a lasting impression on the retina, a feeling of satiety born of the unlimited use of acidic tones, the discovery of an extra-ordinary, warm and benevolent bestiary: these holidays and this picture book extract us from our confined and (somewhat) morbid zones with a lot of humour and fantasy, to transport us now and for a long time to the wonderful world of dream holidays. Original and splendid.
Véronique Cavallasca
ADD BOOK TO MY SELECTION