Crocodingue et les mystères de Paris – À la Tour Eiffel, by Anna Bellamy-Lemarchant, illustrated by Marjolaine Leray
The first volume of the series, Crazy Croc and the Mysteries of Paris is a wacky, laugh-out-loud tale recounting the adventures of a pet crocodile in the sewers of Paris after it is flushed down the toilet by little Lola's parents. As it tries to find its way home, the title character encounters a host of quirky creatures before ending up at the Eiffel Tower.
Filled with ironic details, Anna Bellamy-Lemarchant's light-hearted prose and Marjolaine Leray's naïve yet masterful strokes make Crazy Croc and his friends all the more endearing, rendering this story irresistible to young readers who will be dying to find out what happens next!
Softcover novel, 12.5 x 18 cm, 56 pages
In the same Étoile series (for children from 7 years-old):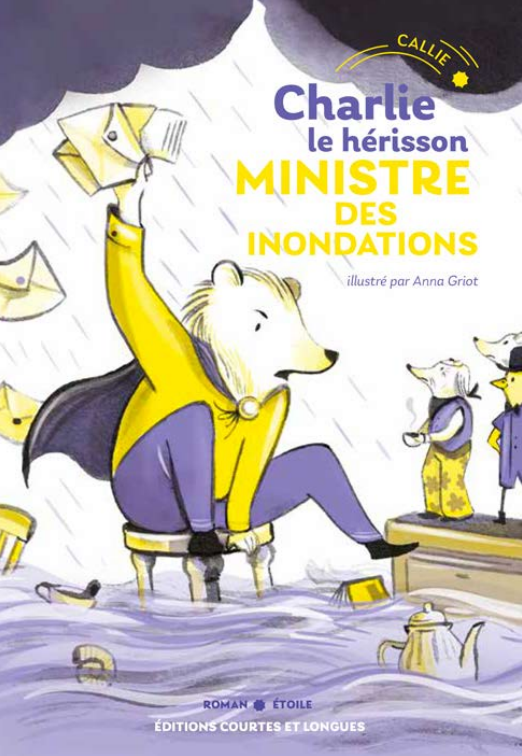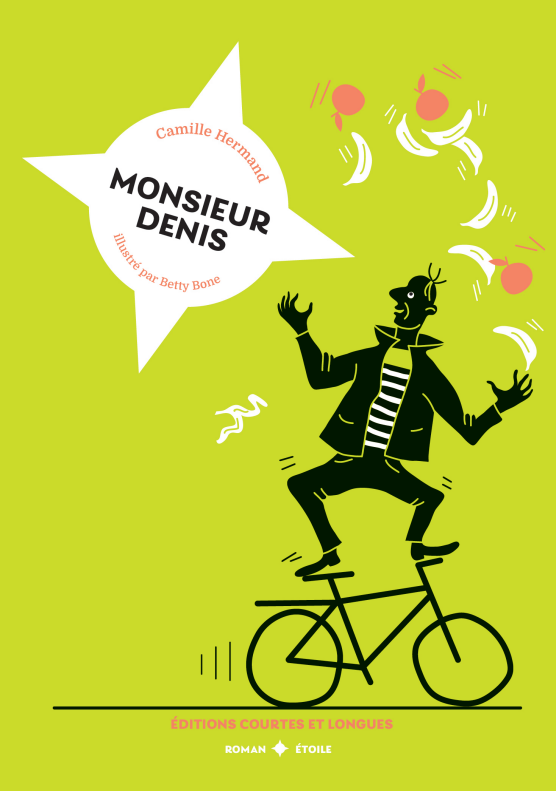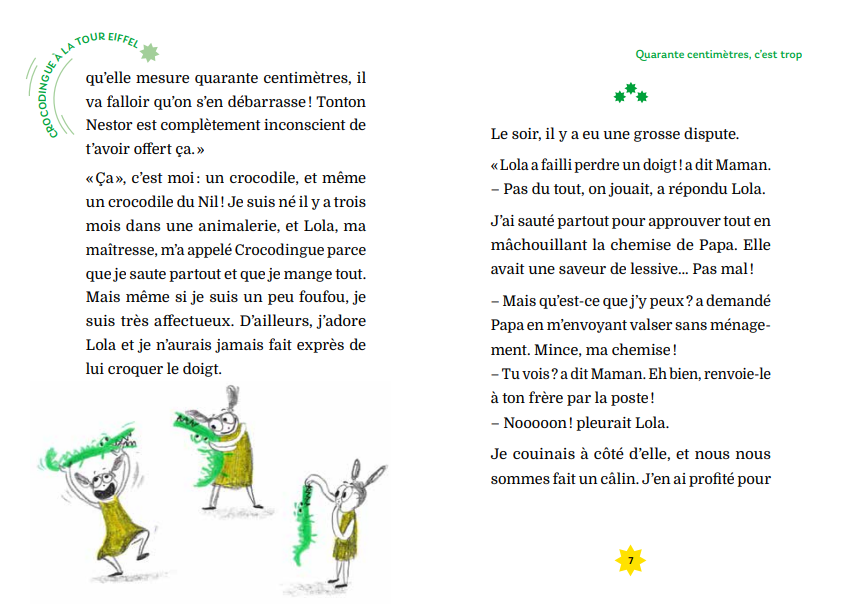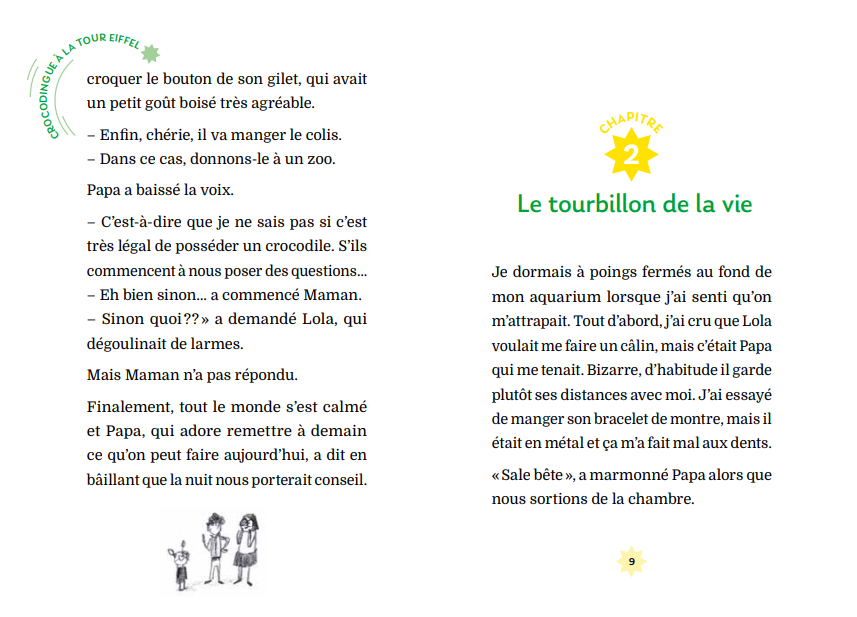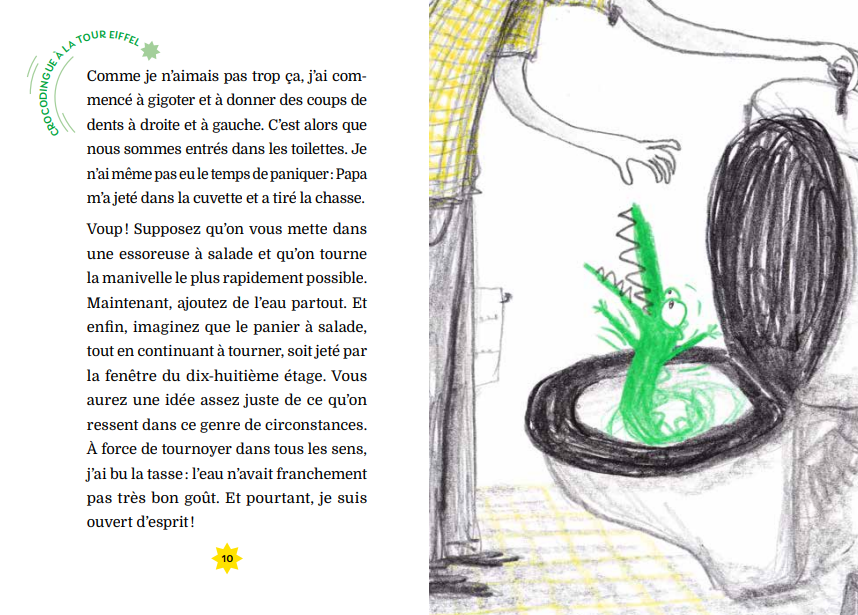 ADD BOOK TO MY SELECTION