Mon Corps est un trésor, by Hélène Romano and illustrated by Germain Barthélémy
Bully Free is the story of a young child who takes part in perilous games to be accepted by a new group of friends at school. The consequences are terrible: the child puts his own life in danger and ends up losing one of his friends.
The issue of bullying is made that much more difficult to address by the fact that children may find themselves alternately victim, witness and ringleader. Hélène Romano's incisive tale concludes with a page offering practical advice to help parents talk to their children about these types of games and the
danger they pose for themselves and those around them.
Hardcover picture book, 16.5 x 24 cm, 40 pages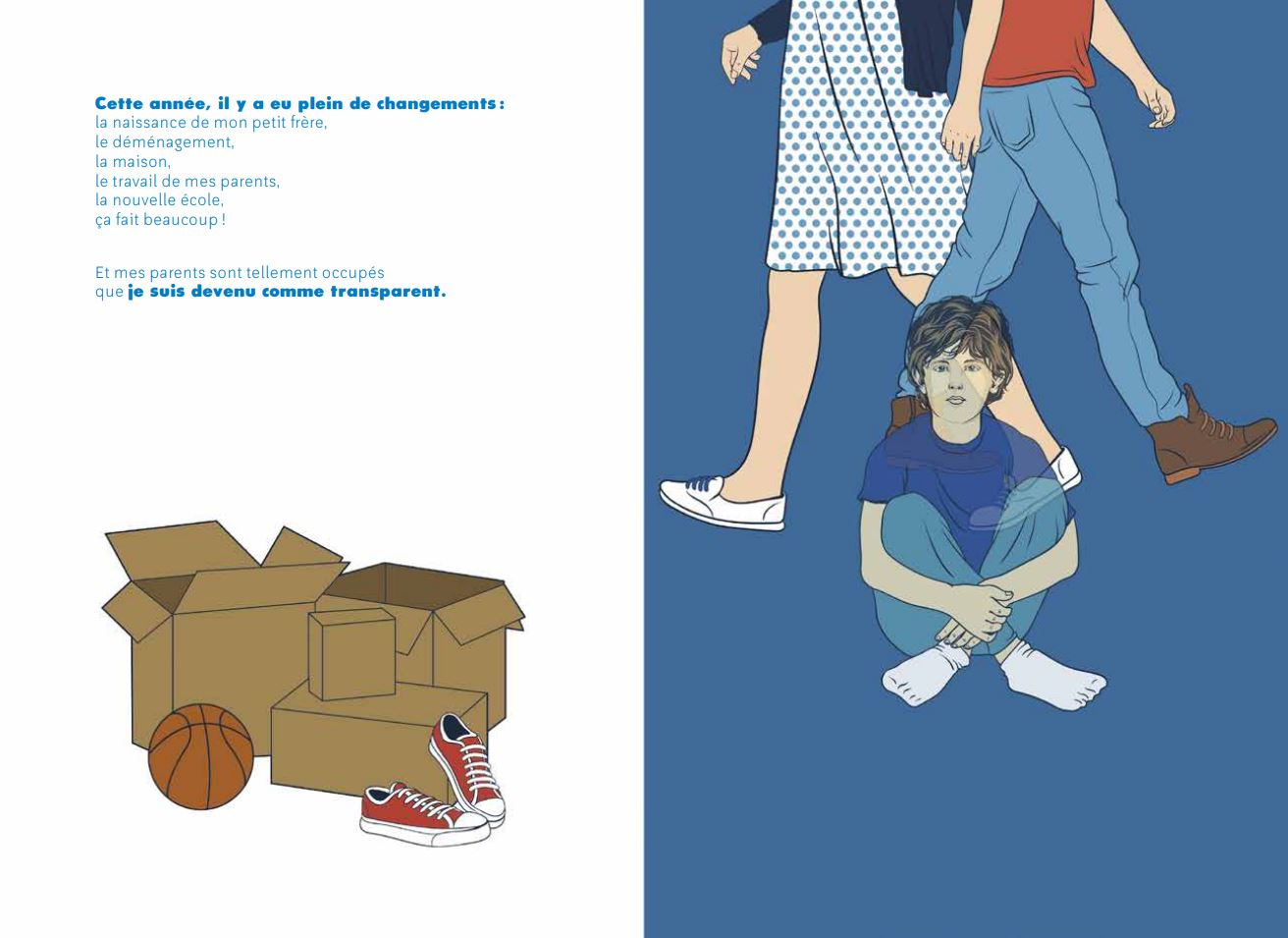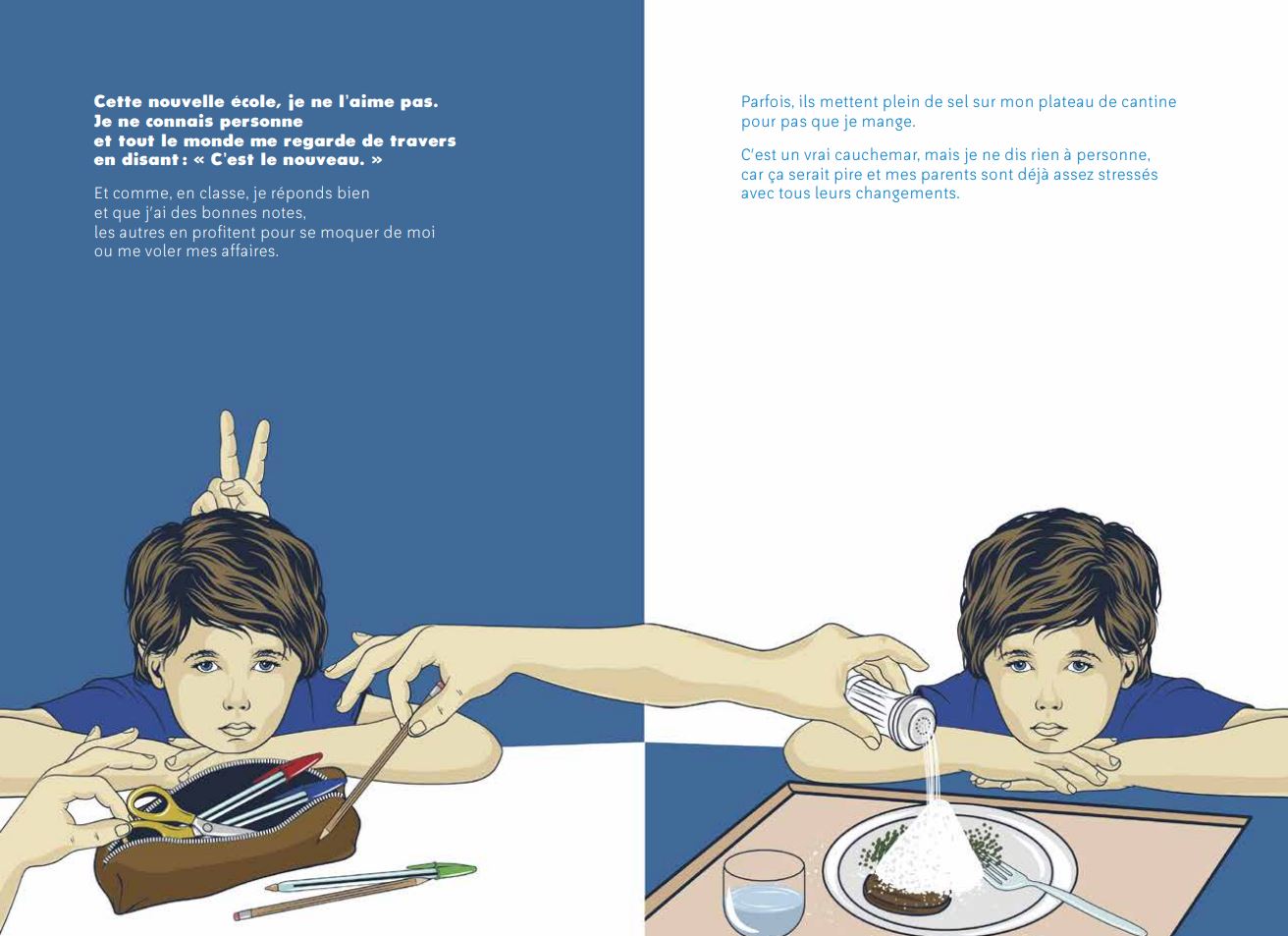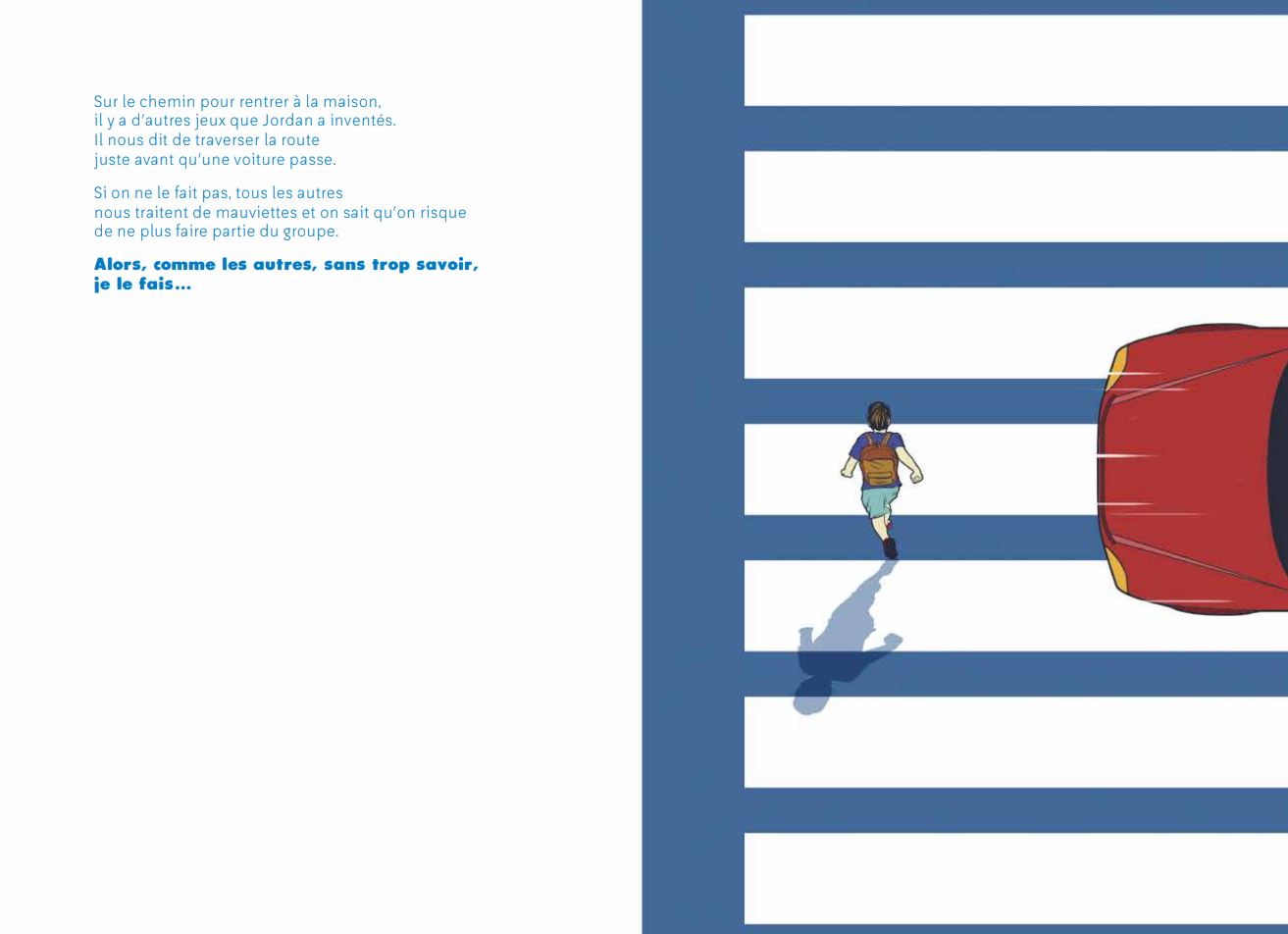 ADD BOOK TO MY SELECTION