Au Bureau, by Paul Martin and Guillaumit
Sidonie has always longed for her mother to take her to work with her, but her mother has always said no. One day, when her mother is ill, Sidonie decides to go in her stead and finds out that 'the office' is far from boring. On each double-page spread of this book game, Sidonie visits a different floor of this strange and wonderful company: the aquarium floor, the ghost floor, the jungle floor, etc. The reader can lift up flaps in these fabulous decors and discover a whole array of wacky characters and surprises.
Paul Martin explores the world of work, giving free rein to his exuberant imagination and humour. Guillaumit's illustrations are brimming with details, in a style similar to pixel art. A fun book that's like playing a video game.
24 pages cardboard Picture book, with flaps, 21 x 29.7 cm
Rights sold: Simplified Chinese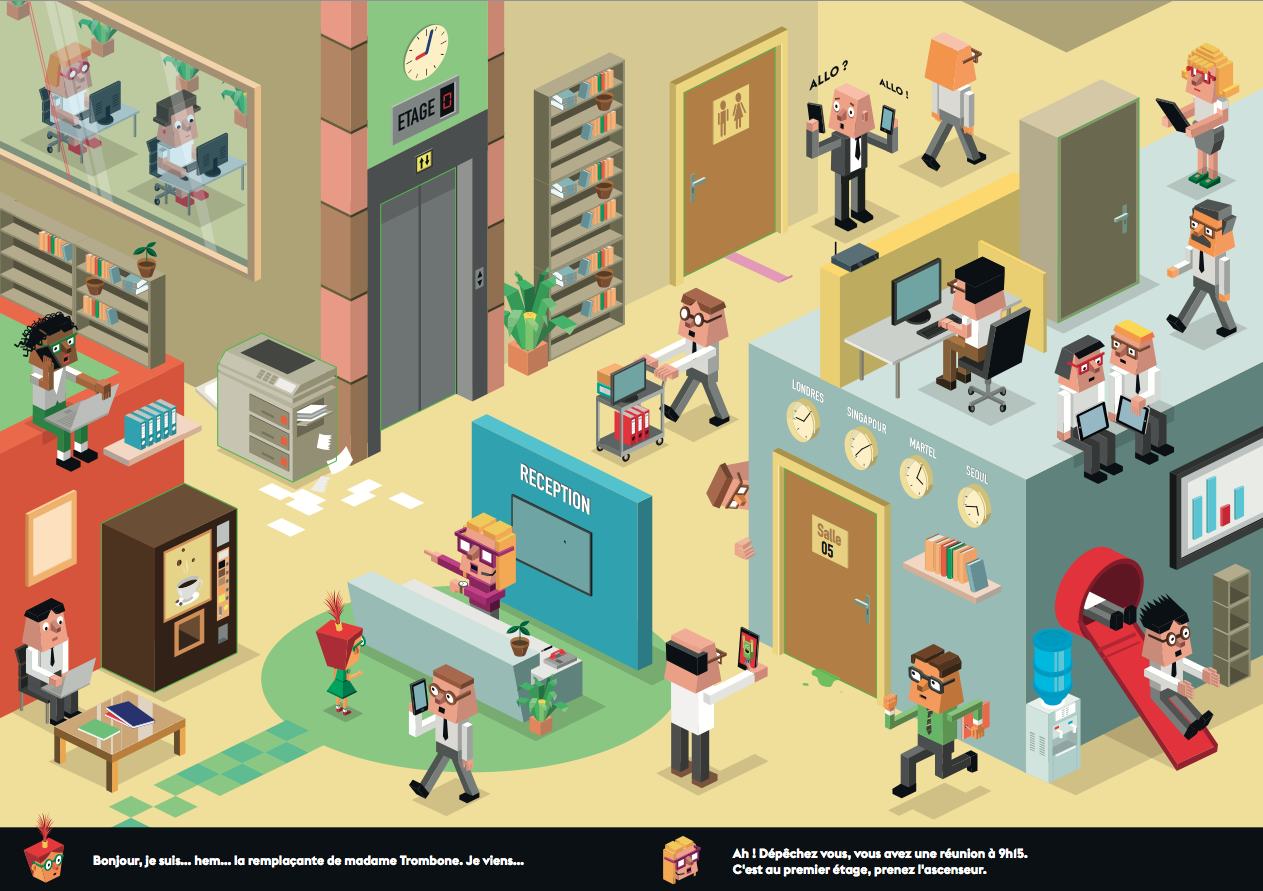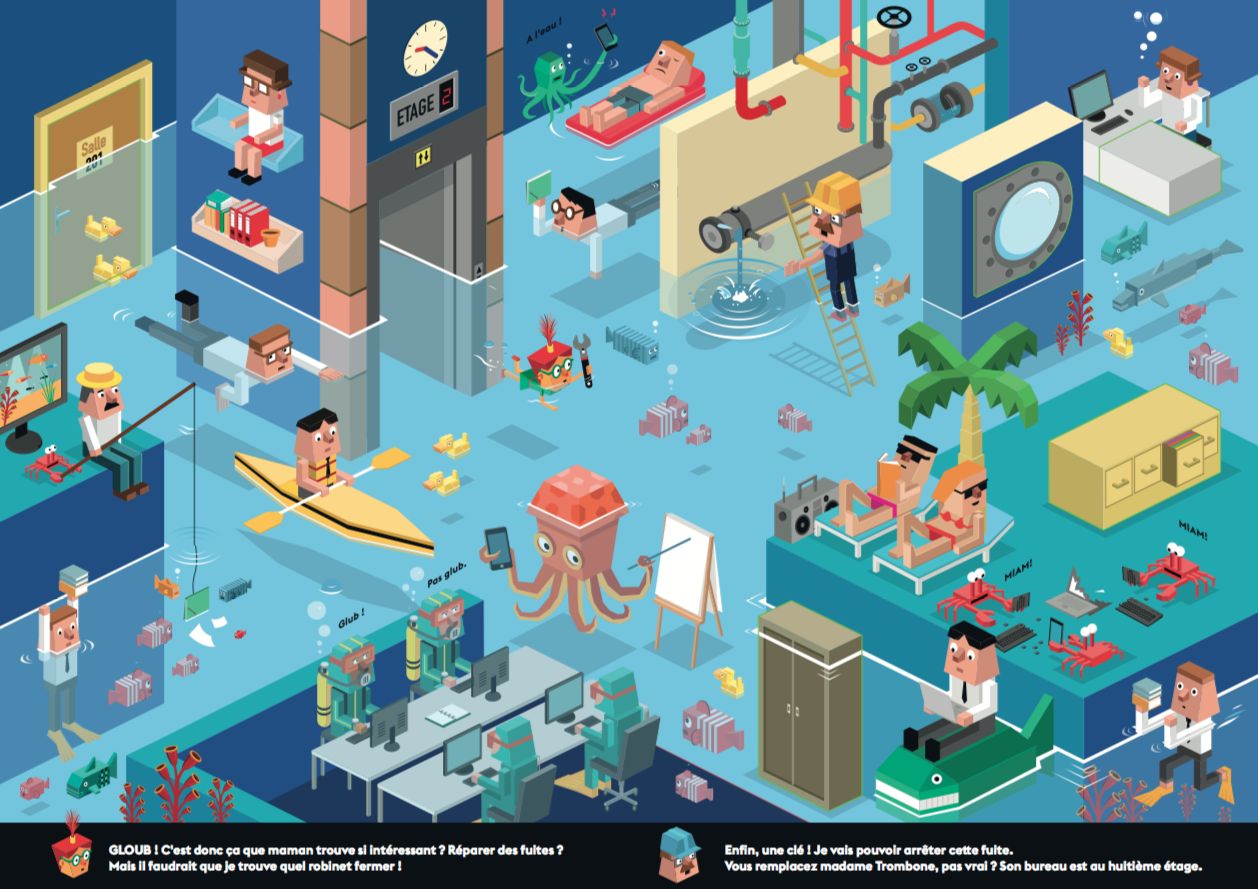 ADD BOOK TO MY SELECTION