Fleur de Cendre, by Annick Combier and Anne Romby
Ash Flower is beautiful, sweet, intelligent, and generous… But to her dismay, her father she loves so much has remarried a terrible woman who hates her. The odious stepmother has moved into the house with her two daughters, who are as silly and vain as they are unattractive… From night to morning, she is condemned to serve them and put up with their wickedness. Until the day a great feast is announced at the prince's house…
This Japanese tale's roots are as old as Cinderella's. Any resemblance might not be a coincidence, but we do not know whether the story travelled from East to West or from West to East. It is also a first initiation to the art of haiku.
Hardcover picture book, 40 pages, 20 x 24.5 cm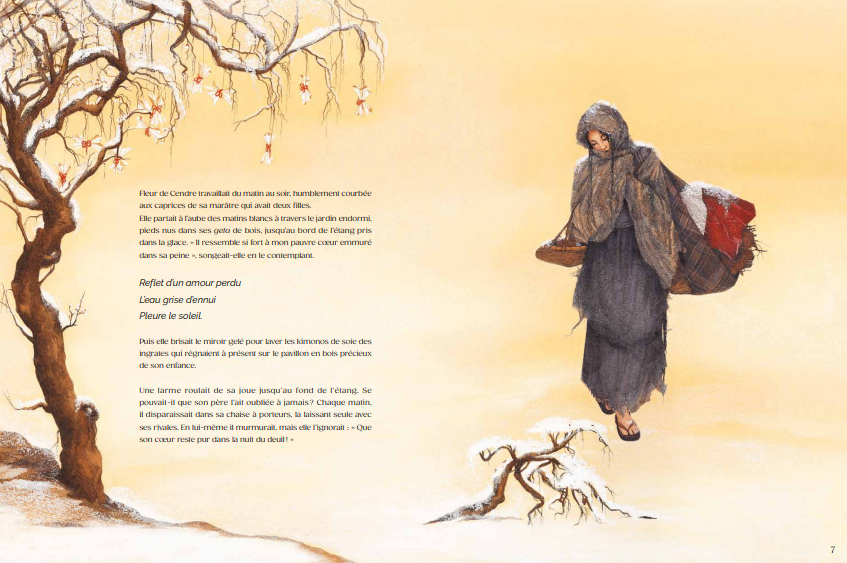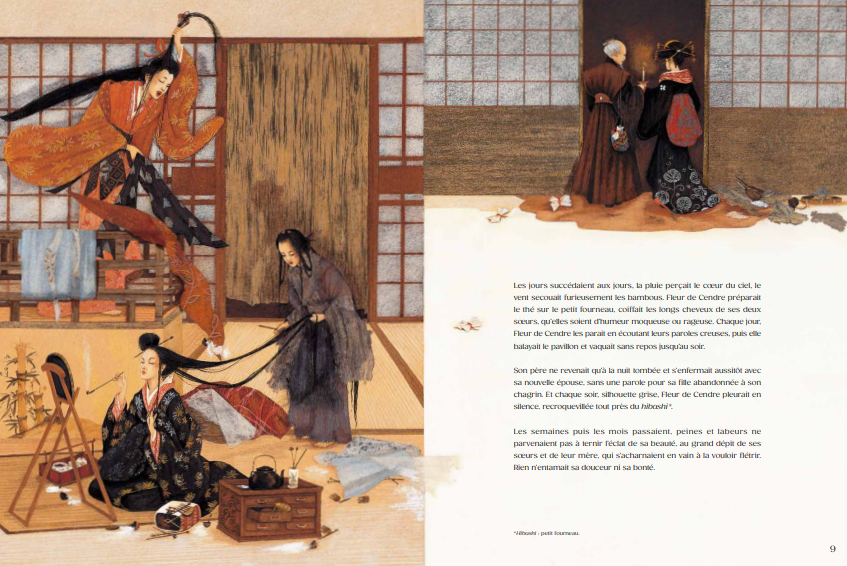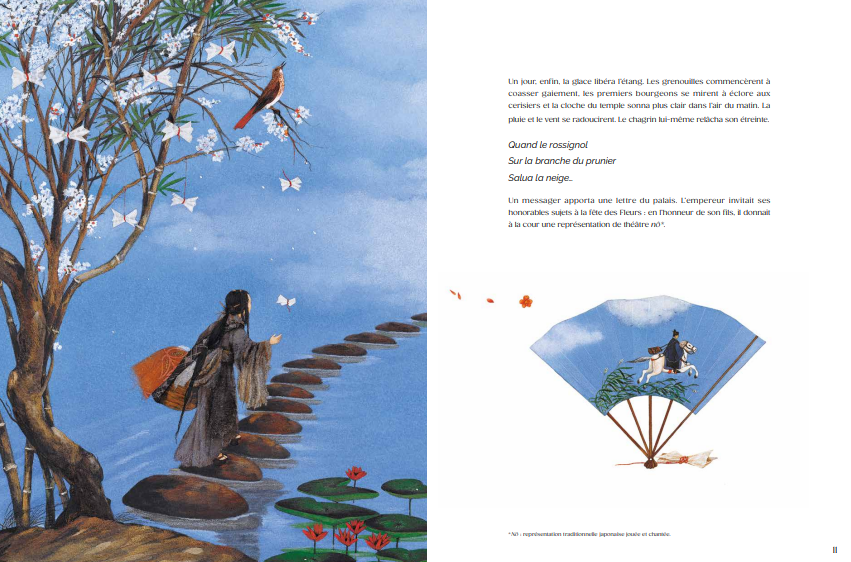 ADD BOOK TO MY SELECTION