Tous Canards, by Bruno Gibert
Eager for new experiences, three lile ducklings, overprotected by their mother, decide
to leave and discover a world… peopled with ducks of all sorts.
Since the day they were born, the three ducklings have been very close to their mother. One day though, eager for adventure, they head o¡ to discover the world. They will experience an exciting journey, but when back home they seem to have learnt only one thing: what's the point of going away since, as their mother has always told them, the earth is filled with ducks everywhere? A subtle and hilarious picture book allowing the reader to share some distance with the narrator, and to enjoy the story both in the text and in the images. And to question the role of grown-ups when it's time to leave the pound!
Hardcover picture book, 40 pages, 18 x 24 cm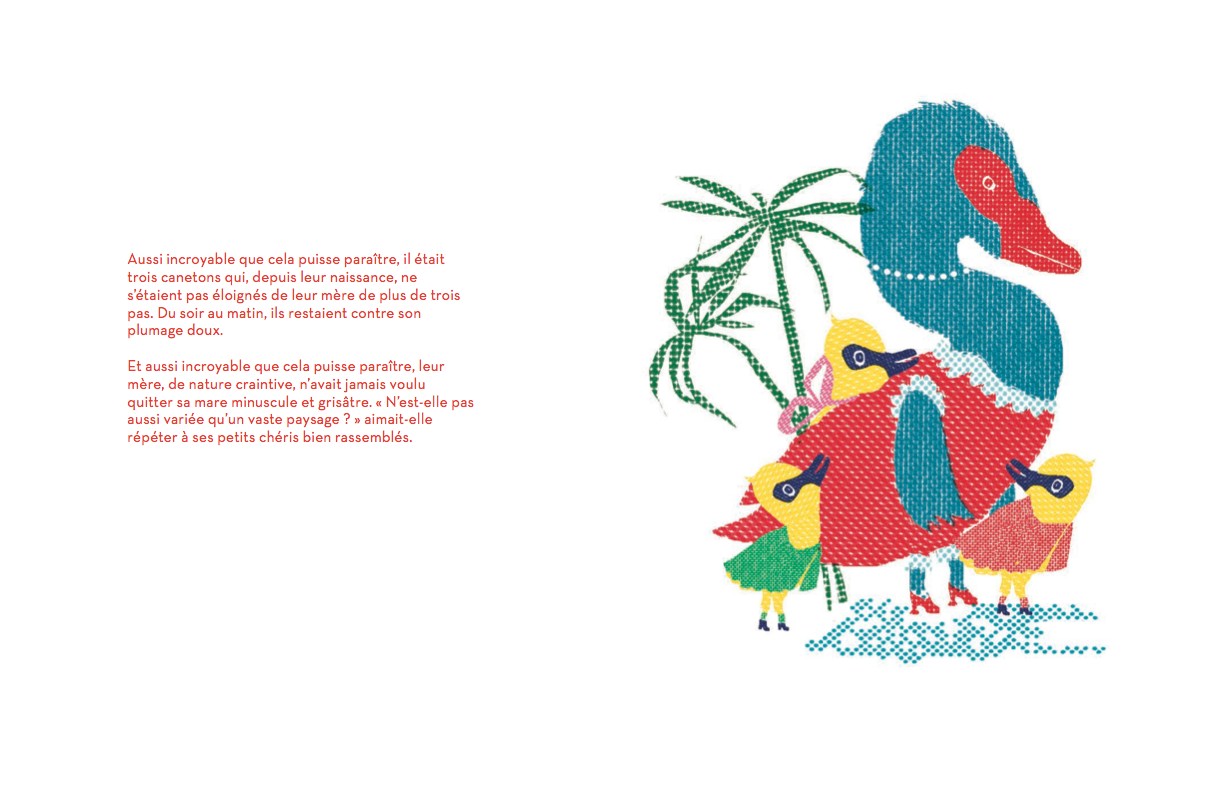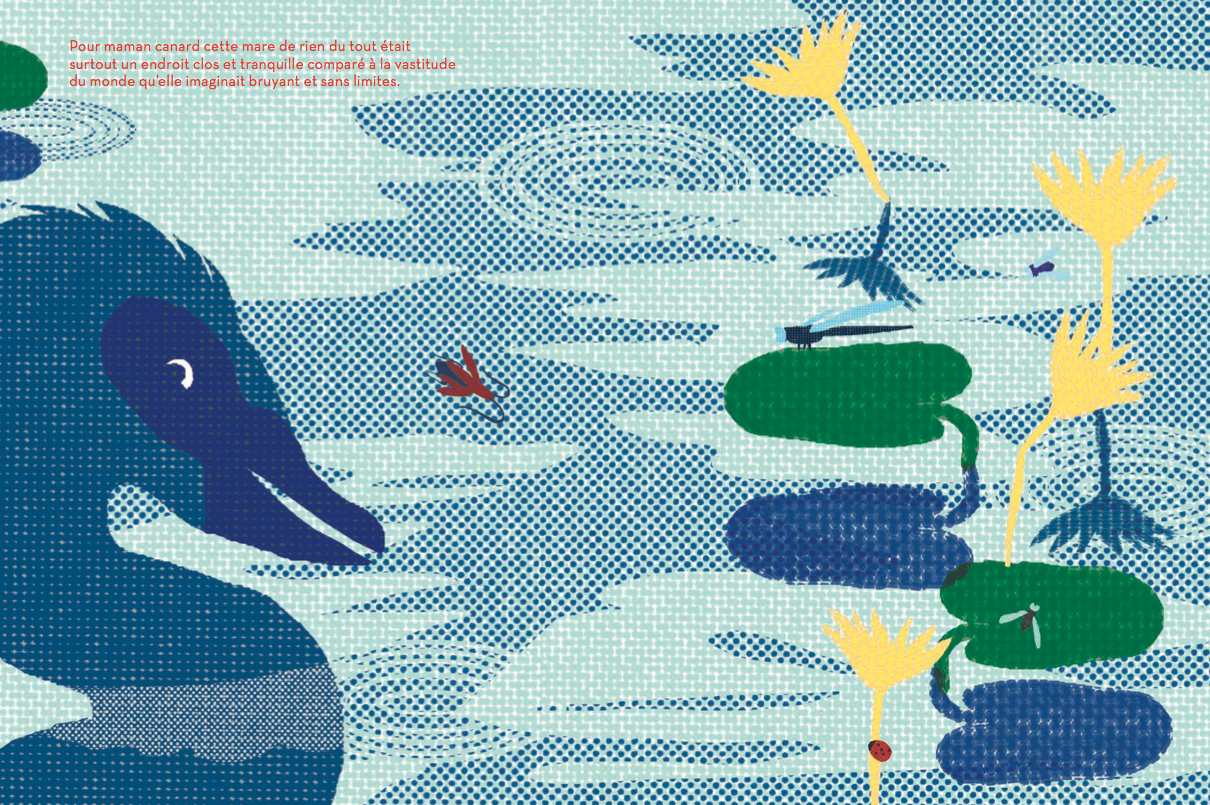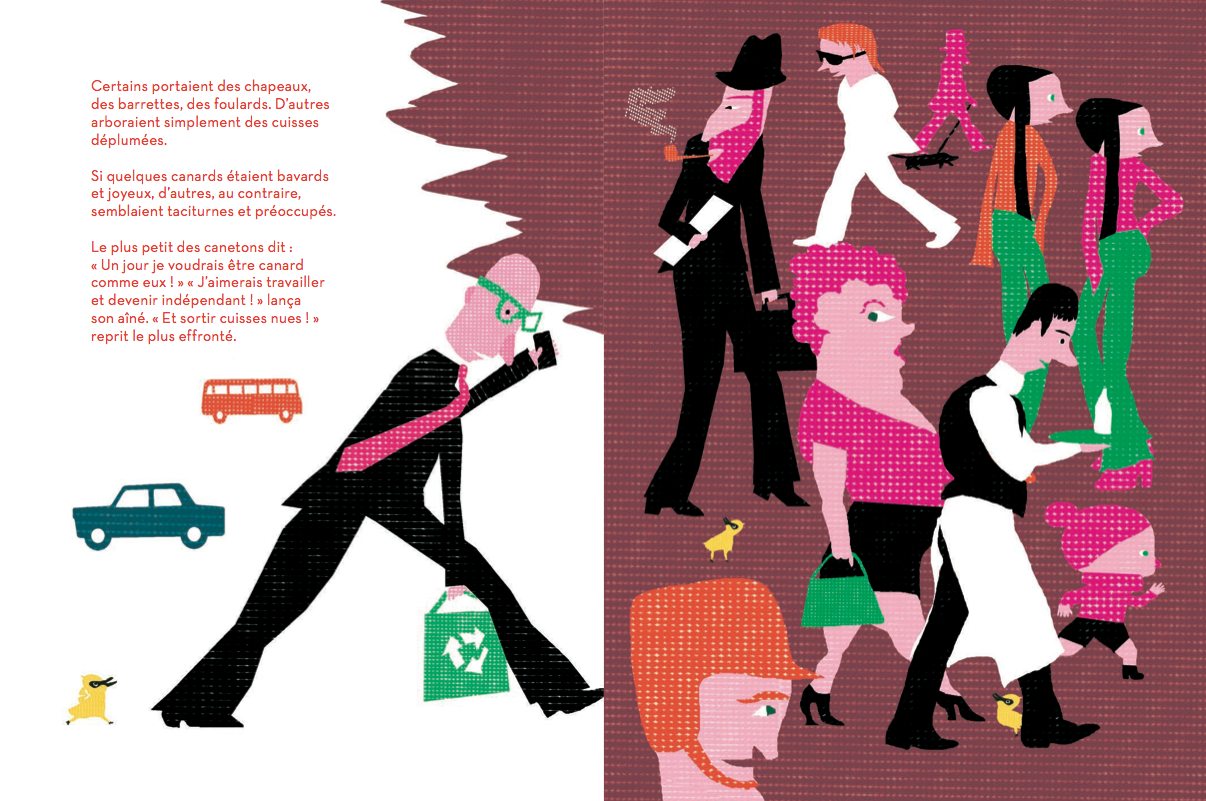 ADD BOOK TO MY SELECTION