Cap ! by Loren Capelli
A young girl steps into the forest. Little by little, she observes and discovers the blossoms, trees, birds and insects around her by sight, smell, touch, sound and taste, all the while playing, dreaming and reflecting upon her perceptions of the world around her. Loren Capelli exquisitely renders this coming-of-age tale in which a young girl abandons familiar surroundings to venture into a fascinating, disturbing realm. Ahead! tells the story of a personal journey, one in which the heroine begins to leave her childhood behind and metamorphose into a young adult.
Hardcover picture book, 20 x 27,5 cm, 120 pages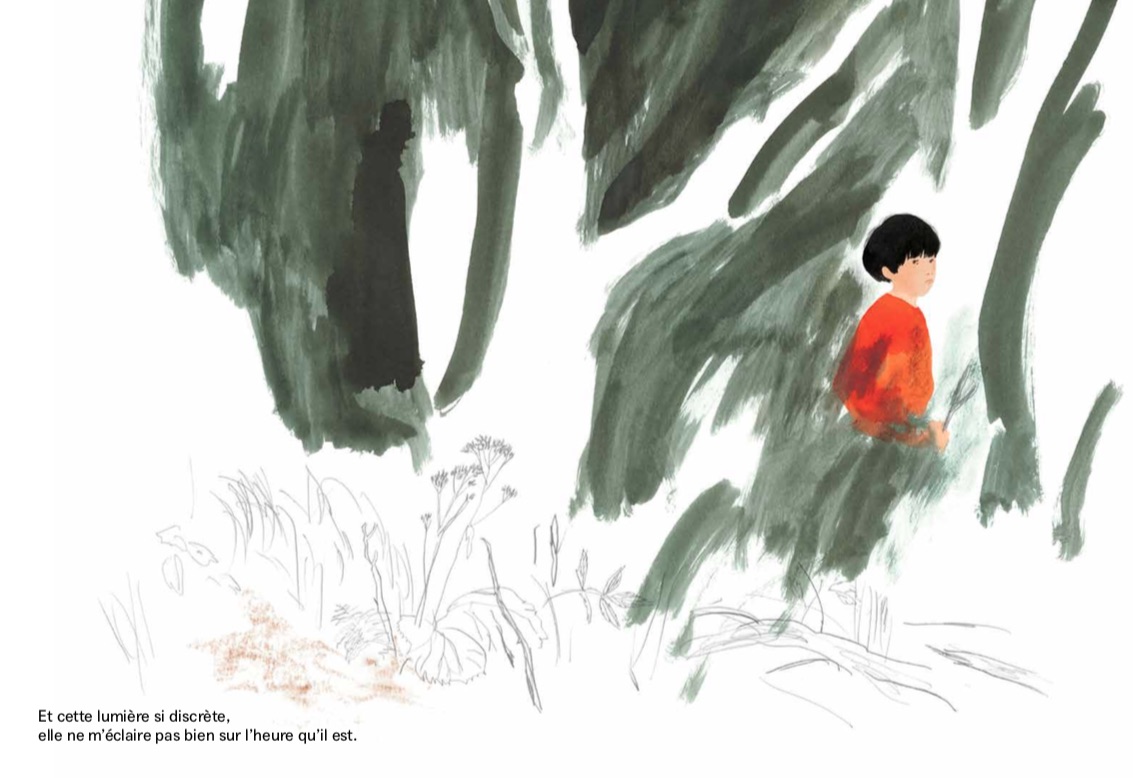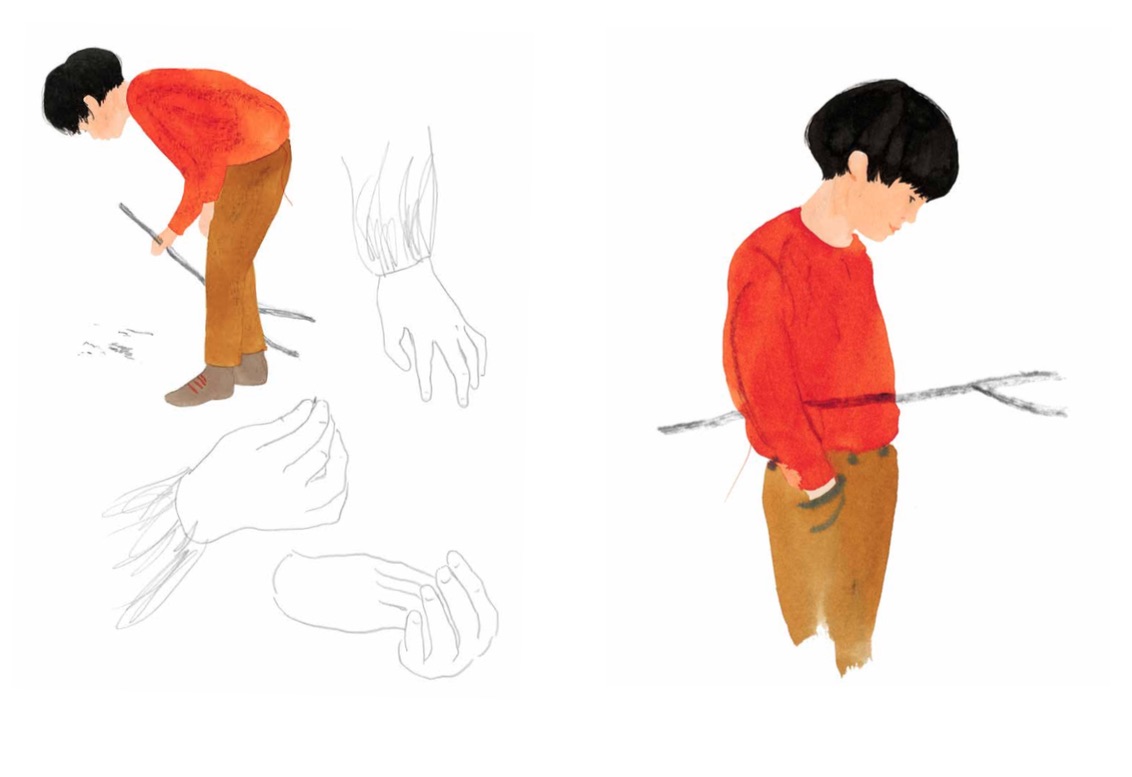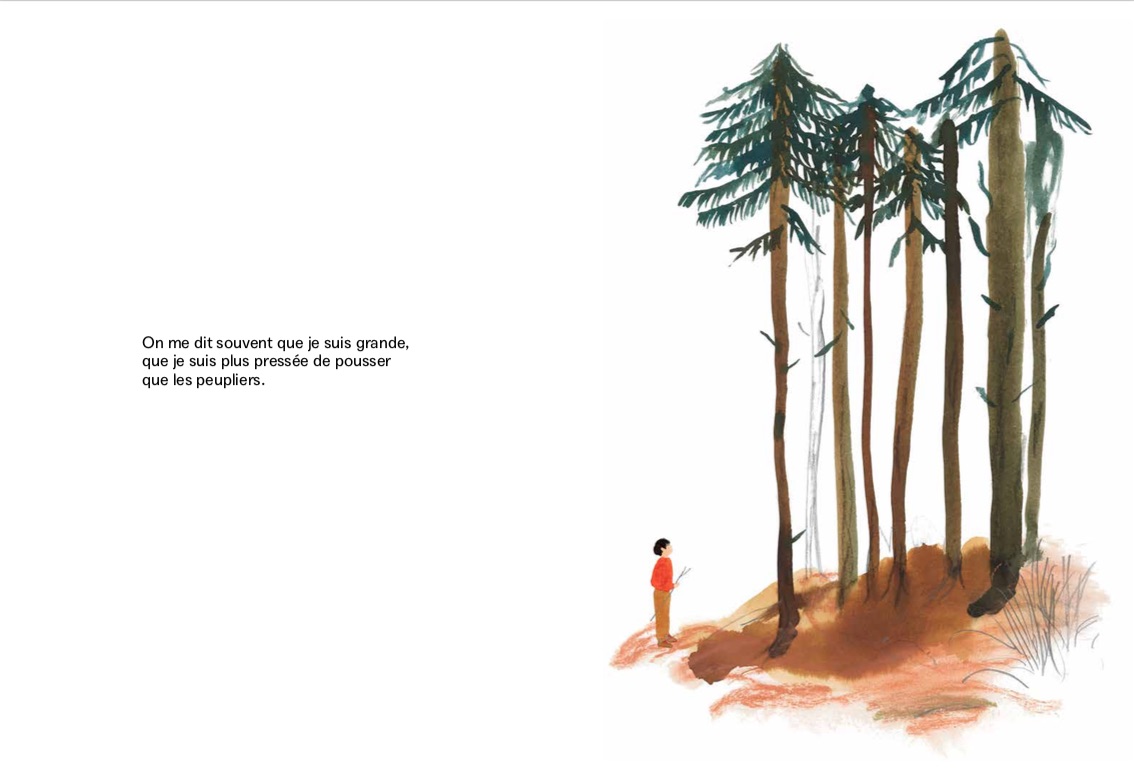 The ode to freedom, of childhood, of picture book
by Sophie Van der Linden
The powerful ode to freedom celebrated here uses a language, that of the picture book, which is freedom itself: no useless cover page, no title page, we enter a thick succession of strong pages on which stretch bewitching paintings of the variations of the sky beyond the foliage, like snapshots that last and vibrate, pencil drawings and nervous colour tracings, or posed, hemmed, economical texts that punctuate the spaces and finish giving the book its rhythm, which takes its time, an untamed time. A rare and powerful picture book by Loren Capelli who enriches from book to book, from project to project, her singular artistic coherence.
Three T for Télérama: This lively little girl explores the world, savours every moment, moves forward… A moving journey of initiation, a splendid album. Each page opens up to the infinite possibilities that await the heroine, propelled by the driving energy of her young age and protected by the forces of the universe that beckon her from all sides. Don't be afraid to hand a child this thrilling album, and to say to him/her, eye to eye: "You dare and read Capelli's Cap!". Dare to show him/her that there are strange books that you can wander through as you run through the grass, drunk with space, free to speed up and stop dead still, eyes vague and suddenly piercing, ears outstretched, breathing twirling, skin on the lookout. Marine Landrot for Télérama, November 5th, 2019
ADD BOOK TO MY SELECTION