Le Typographe, by Gaby Bazin
Let's put an apron on and visit the typographer's workshop, where you'll find printing presses, type cases and monkeys (the nickname was given to typographers because of their agile movements!).
Young readers will discover graphic design and the scenes behind book printing, starting with the creation of typographic print, long before Gutenberg! After At the Lithographer's, Gaby Bazin continues her series of books on print techniques.
Hardcover non-fiction picture book, 40 pages, 19 x 24 cm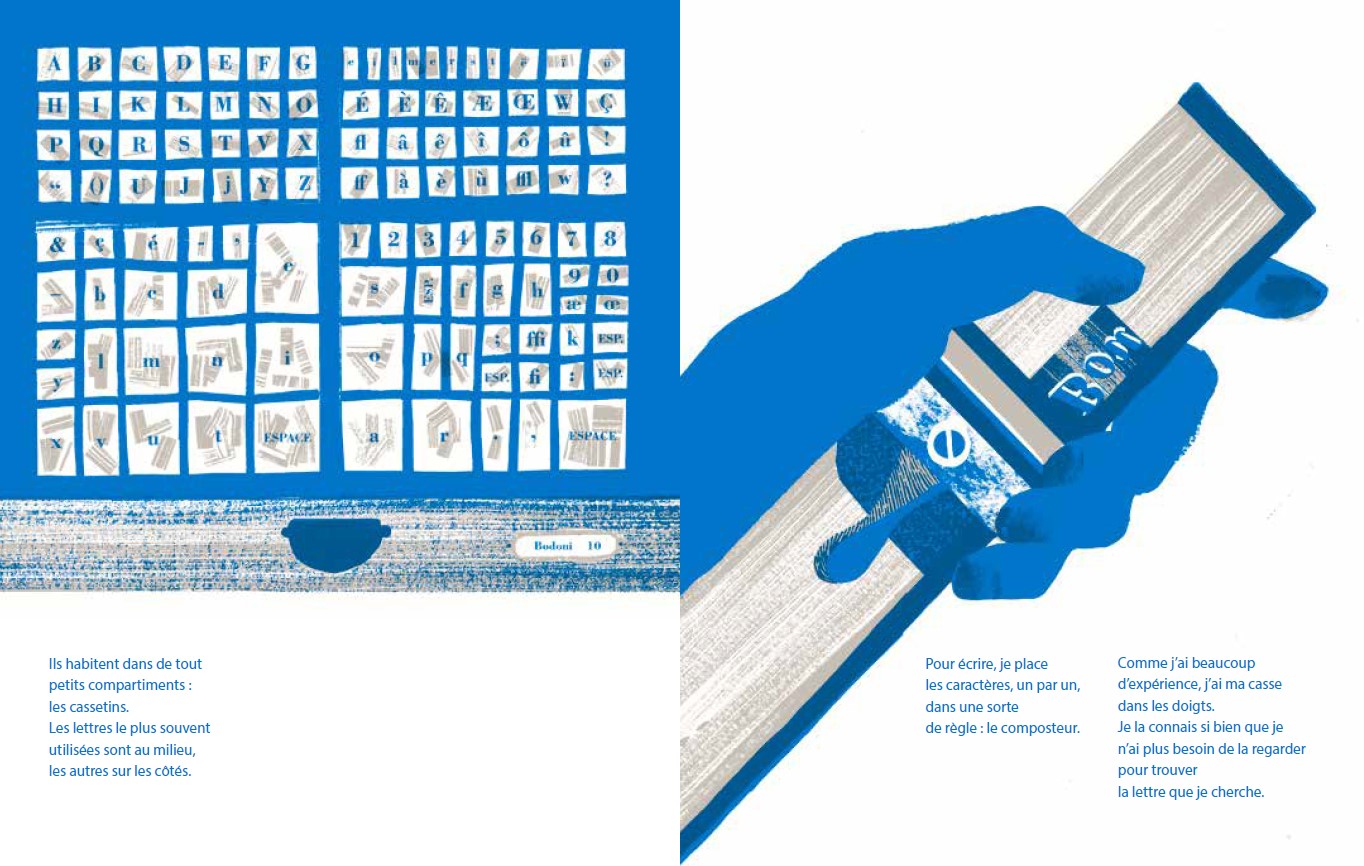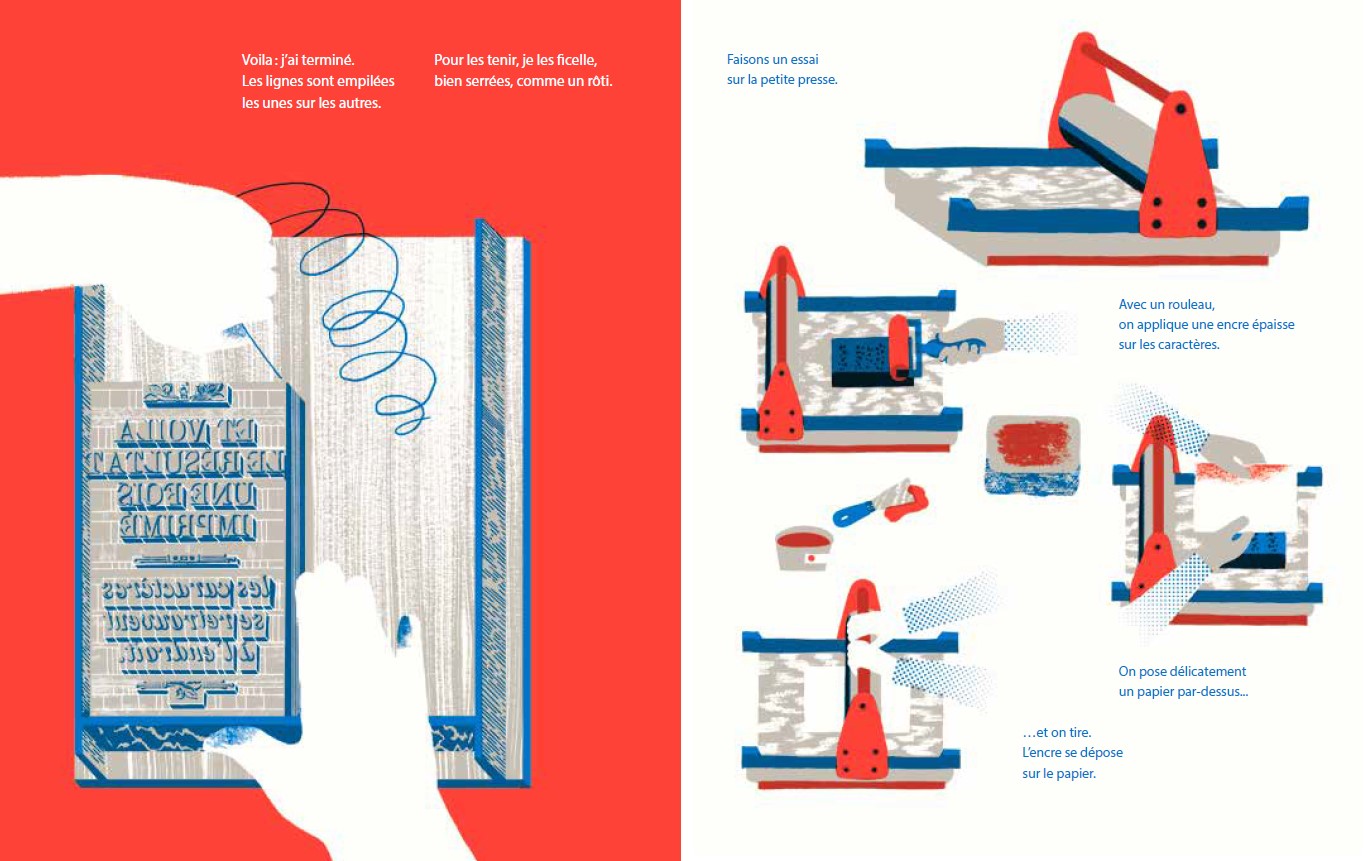 ADD BOOK TO MY SELECTION