Miam, by Juliette Mallet
From the plate to the toilet: the digestive system finally explained to children! Juliette Mallet, founder of the french colourful accessories brand "Coucou Suzette", tells the little ones all about what happens within our body, between the first bite and the moment we flush the toilet after we poop.
An animated book with cut out pages, tabs and flaps, to learn all about the fabulous and perilous journey of our favorite foods through our intestines.
Animated board book, 16 x 21 cm, 18 pages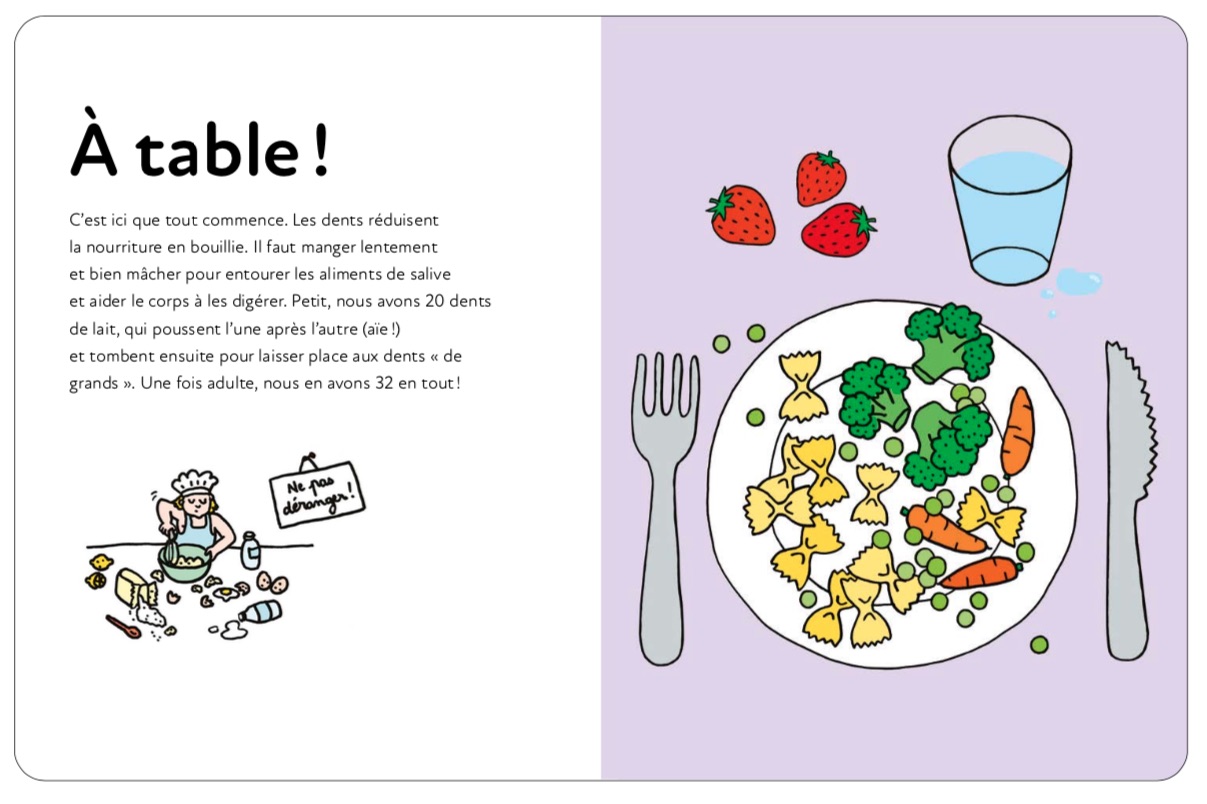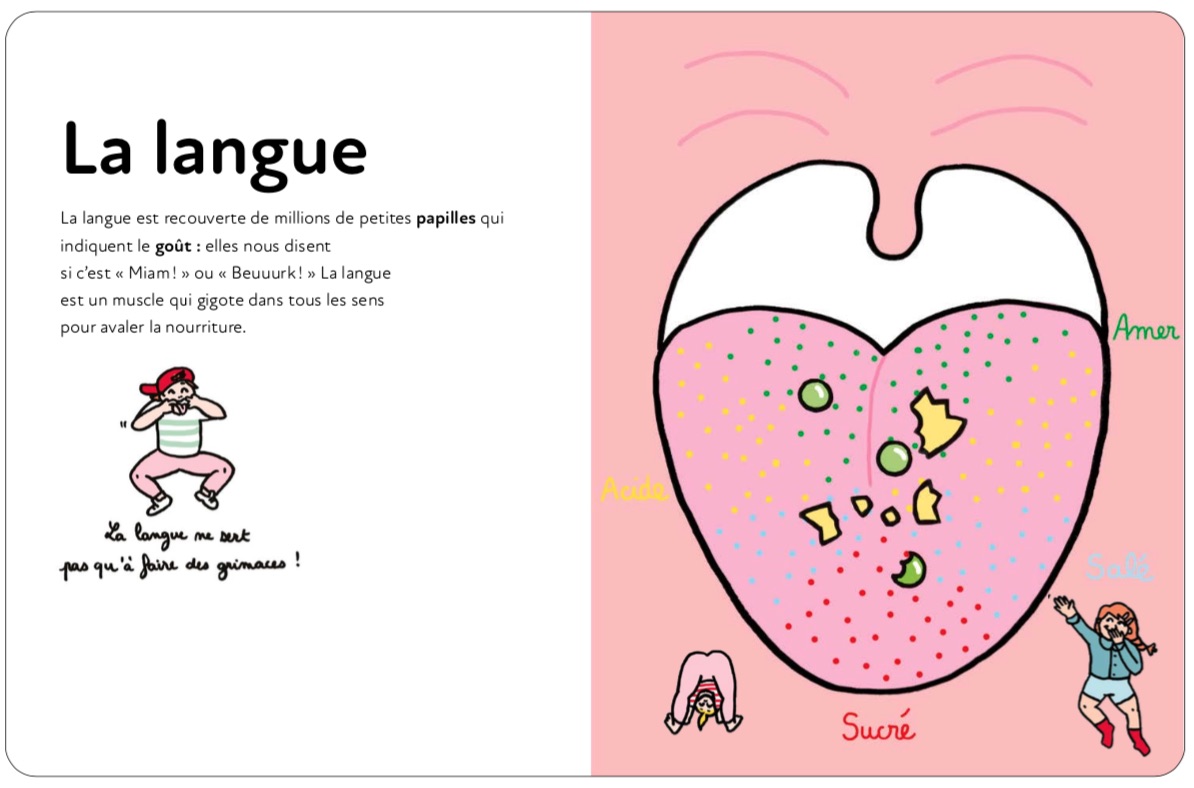 ADD BOOK TO MY SELECTION