Le Toboggan, by Elsa Fouquier
A book for toddlers to get acquainted with opposites and have fun with onomatopoeias. 
Going to the swimming pool with Elsa Fouquier will have them excited to get on this semirealistic and dreamy waterslide, taking them on infinite tours without any parental surveillance needed! Neon and glossy, a candy-like cardboard book uniting preschool learnings with pure joy!
22 pages board book, 15,5 x 21 cm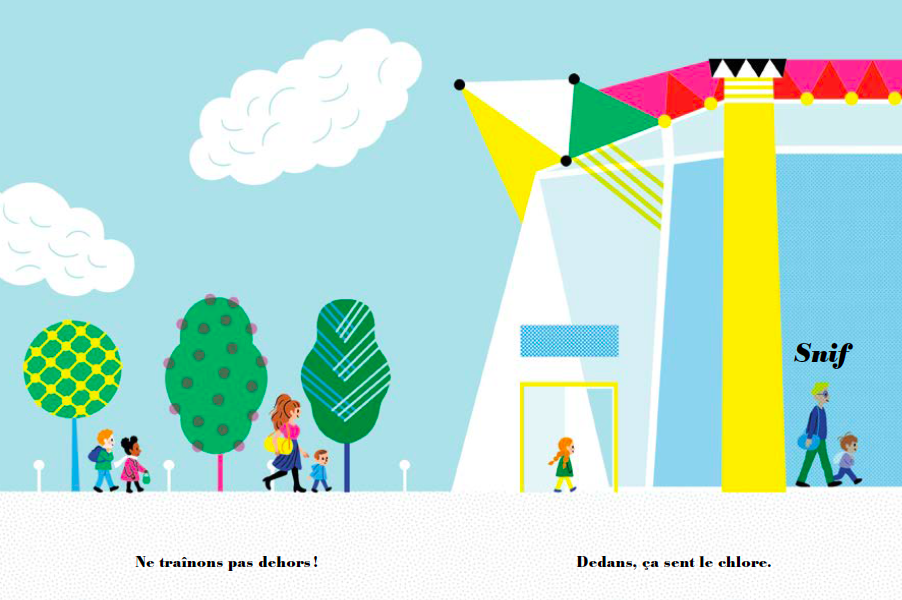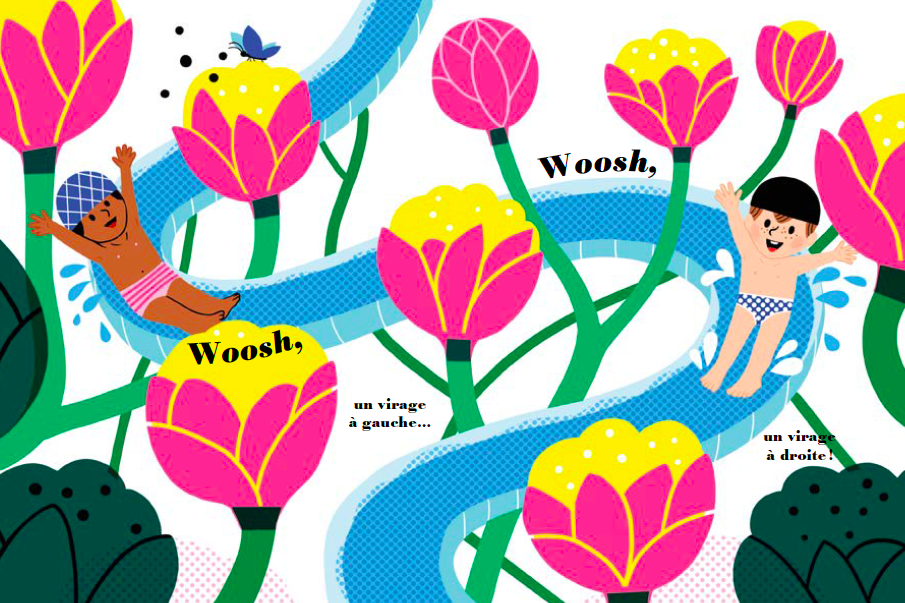 ADD BOOK TO MY SELECTION